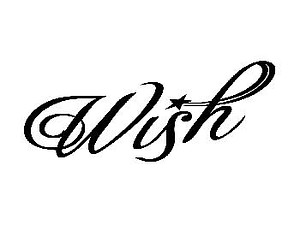 Former Location
3400 Monroe Avenue, Pittsford NY, 14534
Status
CLOSED (as of October 2009)
Wish was a bar and night club in Pittsford Colony Plaza (across from Pittsford Plaza) in the former Tasteology location. This business had the same phone number of Tasteology so this may be what that business transformed into. Opened March 2009.
Comments:
Note: You must be logged in to add comments
---
2009-04-25 14:38:48 Wish is indeed what Tasteology transformed into. I'll give you my view as owner. Wish opened in March 2009 with a very different concept from Tasteology. Wish is a restuarant and club and an upscale place to hang out.
Here is what our website says: "Wish is the area's newest and most upscale entertainment night spot... An entertainment schedule with jumpin' Bands, mellow Happy Hour music, and smokin' hot deejay; A great location on Monroe Avenue across from Pittsford Plaz; An upscale decor, befitting good taste; Happy Hours Tuesday through Saturday, with great drink prices and complimentary Wish appetizers; A dynamic video and sound system and an inviting dance floo; A game room, with pool, darts and video games; Private party facilities just right for your group; A large parking lot, and no parking hassle; Great drinks, great food, great entertainment, great fun....Wish has it all."
Though we're new, we've already had positive reviews in City (April 22) and elsewhere.
To cut through all the hype, Wish is a beautiful place to relax after work or on the weekend, comfortable and fun, with great beverage selections and decent food. We are scheduling bands three nights a week, which is our "sweet spot." We've created a place that is just plain good, entertaining fun. Check out wishrochester.com for details.
Tom Chapple
---
2009-05-20 14:53:12 only went once for drinks, maybe would go back. live music was fun and drinks were ordered were great. didn't stay too long b/c the crowd was much older than expected. it's a really nice looking place that would be fun to go to with a group of friends. —Leisel
---
2009-08-06 13:14:28 i still dont know what to think of this place. it just seems to be in an odd location. —limeylimer
---
2009-09-18 21:35:04 Tom, I mean this in the nicest way: Fix your website. —idontknow
---
2009-10-30 10:03:32 Seems to be closed. —ThomasPawlik