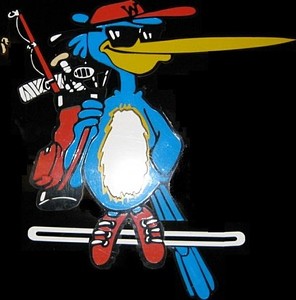 Location
250 Monroe Ave, Rochester NY 14607
Status
CLOSED
Woody's on Monroe was a bar and grill, under new ownership as of fall of 2009 and sporting a new look. Woody's on Monroe Avenue had an open kitchen serving lunch and dinner, along with daily drink specials, happy hour specials from 3 to 7 p.m. They had live music and DeeJays spinning top hits. You could watch the big game on one of their 20 plasma or two big screen TVs. Besides an outdoor patio, they also had an upstairs party room available for reservations.
They had an annual multi-band event, continuing under the new ownership, called Woodfest and for 2010 it was on Saturday, May 22.
References

MonroeAvenue.com Restaurants and Bars Pages

- lists of events and advertisements in Freetime Magazine
6/8/2011-Woody's is now the Brickwood Grill
Comments:
Note: You must be logged in to add comments
---
2007-10-30 15:32:15 Currently closed for renovations... —SaraChristine
---
2007-12-08 22:02:31 Recently visited Woody's post-remodel. Was disappointed to find that the remodeling hadn't changed the things I disliked about it from previous visits. Too loud with the blaring 98 PXY music, tough to get a drink, and the crowd looked like they were taking all their fashion cues from circa-2002 hip-hop videos. Rhinestone tube tops? In Rochester, in December? —AlixHamilton
---
2007-12-09 20:22:47 I agree with Alix...we went after the re-opening and were not impressed. Not really my type of place to begin with though. —SaraChristine
---
2008-05-02 12:06:03 Typical frat boy/party ho bar.
If youre older than 21 then you dont really belong here.
Looks like a dive bar/sports bar inside, good if you are looking for that atmosphere. —MrRochester

---
2008-09-30 21:58:53 The staff seems more interested in chatting with eachother than serving you. Drinks are way overpriced. —Sharpie
---
2009-12-04 14:30:51 I believe this bar has reopened. —KatieS
---
2009-12-05 11:13:58 Hopefully the new ownership will steer Woody's away from what seems to be all too common in Rochester: a place where 18 year old guys with pink popped collars and girls with bad tans struggle to yell at each other over blaring Bon Jovi while sipping overpriced drinks. There is a small stage, which is promising. Hopefully they will bring in original bands that do not fit the normal Bug Jar or Penny Arcade metal/DJ/punk offerings. Time will tell. I've got high hopes. —Marc
---
2011-06-08 08:37:37 Is now the "Brickwood Grill" —ThomasPawlik