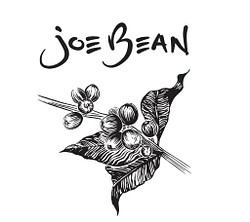 Joe Bean is a craft bar featuring espresso, pour-overs. Joe Bean also features a roastery in-house and specializes in the sourcing and roasting of single origin and sustainably sourced coffee from around the world. They are an active third wave coffee and espresso bar. In April 2019, they moved to the North Winton Village neighborhood, next to Artisan Works.
They previously served reserve beer, and wine when they were located in the Culver/University/East area near the Neighborhood of the Arts. They were also an energetic hub centered on specialty beverage and community events. Joe Bean also featured an array of brewing technique classes available to the public.
At the previous location, Joe Bean served weekend brunch from 11:00AM to 3:00PM each Saturday and Sunday, the cafe featured local and seasonal produce on shared and individual plates. Many dishes are vegan.
In 2016 - 2019 Joe Bean were finalists at the US Coffee Championships in Kansas City.
On August 6, 2018, owners announced they will be closing the coffee bar to focus on roasting and retail. The new location opened April 4, 2019 at the Blossom Business Center
Gallery
Links
Comments:
Note: You must be logged in to add comments
---
2011-09-07 16:33:43 Recently got into coffee and purchased a french press. I was looking for a place to get whole, fresh roasted beans to grind fresh at my house before brewing. I stopped in to Joe Bean and picked up a bag of their fresh roasted coffee and ordered an espresso as I had never had a straight shot before. When I told them that and about my recent journey into the coffee world, we started a great conversation about different techniques and coffees and was even offered a sample of the coffee I was purchasing that they had brewed just before I walked in. I will definitely be buying my coffee from this place for as long as I'm in Rochester! —jewbilee
---
2011-09-19 12:24:37 I started to write a comment comparing this to Java's, but then I realized that's just stupid. While Java's coffee is good, they're about much more than coffee- hipster hangout, crazy baked goods, Eastman adjacency, all that jazz. Joe Bean is very much more coffee-centric (though they certainly don't discourage folks from hanging out!). On my first visit I was presented with a list of the day's roasts. And much like you're presented with a wine list at a restaurant, it listed the origin and type of coffee with a description of the different flavors and subtleties to the roast. The baristas are capable of preparing your cup in a way that actually allows the delicate mix of flavors to shine through. And speaking of the baristas, they're all just tops! Friendly, welcoming, passionate, and extraordinarily knowledgeable about their craft. Ask them about what they're doing as they make your drink and they launch into a spiel about coffee chemistry that's as engaging as it is informative. This is absolutely the best cup of coffee in Rochester, and probably in all Upstate. —AlexK
---
2011-11-21 14:59:42 First of all, I'd like to tell people what this place is NOT:
It is NOT a place where you can get a cup of coffee to go.
It is NOT a place where you can get a light lunch with your drink.
It is NOT a place where whipped cream is put into coffee.
It is NOT a place that utilises a blender.
What it IS is a place where people who are serious (albiet a bit obsessively so) about coffee go to drink expensive but great coffee in a minimalist, post-industrial style location, and really NOTHING else. Mind you, the coffee is terrific, but that's really all there is here. It's also quite expensive on a per/cup basis, but then quality often does cost more.
As much as I'd like to see a place like this be successful, I would have to point out 2 things that I think will doom it. The first is the afore mentioned lack of food, and the second is the location. For those who really, REALLY like good coffee and don't mind either paying extra for it or going to a borderline run-down area to get it, I'd say, go there and help them stay in business. Or, at least enjoy it while it lasts.... —Alex-C

---
2011-11-22 01:16:18 Alex C. Just to clarify a few things. It IS a place where you can get a cup of coffee to go, and this is done daily. In terms of what else the place IS, it IS more than just a place to get an "expensive but great coffee in a minimalist, post-industrial style location." It is an Art Gallery that features new artists nearly every month, it IS a place where you can go to find community, build relationships, and learn just about everything you can imagine about coffee. It IS a place where you can stretch the "been there done that" of cafes that are too full of dink mixes, overly sweet high fructose based corn syrups, and over roasted coffee.
The place is modeled after actual speciality coffee and the standards that you would find in New York City or Seattle. How do I know? Because I have extensive experience living in these cities and actually knowing what specialty coffee is supposed to be. Have you ever been to Stumptown Coffee in Manhattan on 29th street? They are even more minimalist but are legendary in the country for their dedication to bringing both knowledge and incredible quality to coffee.
Your post description of where it is located as being "borderline run-down" can't be taken seriously. I would be curious to know if anyone else would describe that area in the same context when you have places like Pomadoro's, Vitoch, Ferguson's, Wisteria and the soon to be expanded Wegmans in that area. The building in which it is located even has a massage and spa in it. We are talking about University Ave here, not Avenue D.
It is NOT a traditional model of cafe, it is NOT a cafe where you will find subpar lunches (leave that to the restaurants that actually specialize in food), it is NOT a place where you can find synthetic, unnatural, non-local ingredients to put in your coffee, it is NOT a place that uses powdered high calorie frappe mixes in a blender.
IT is the best "third-place" in Rochester I can think of, it IS a places that partners with the community and incredible local assets like The Owl House, Small World Bakery, and Roc Brewing Co., it IS a place where you can find professional barista's similar to that in Seattle, NYC and more.
I'm thankful that it IS a place that's largely focused on specialty coffee here in the City of Rochester and that it IS here to stay! —Bdub

---
Admin Note: Additional responses to Alex-C have been moved to the Talk page.
---
2011-11-22 21:40:08 Contrary to previous comments, you can get your coffee to go. And it is excellent. —KwandellPeterson
---
2011-11-22 22:15:08 I have yet to go (and I will eventually get there) but I've heard the coffee served here could have been brewed up by Gale on Breaking Bad. —BatGuano
---
2011-12-18 00:35:09 Their cappucinos are a little heavy on the milk, but regardless, it is the best cup of espresso you will have in the city. Jembetat, Boulder, and Java's are all good in their own right, but if you are pining for a great coffee centric experience, there is no better. As for being a in vacant warehouse, last time I checked (this afternoon at 2pm) there were over two dozen commcercial and private business tenants in their building. —ChristopherBrandt
---
2012-01-20 21:41:55 Went to their Latte Art Throw-Down tonight. There's no admission fee but for $6 you get to sample a variety of specially-brewed artisan coffee while the artists do their thing, which is also broadcast on a television so you can watch as they make their designs. Very interesting - I've always wondered how you make latte art. Free pizza was also available and the atmosphere was very festive. Joe Bean knows their coffee and that really sets them apart from the many other independent coffeehouses in the NOTA-Park-South Wedge area.
Notice to disabled customers: Normally Joe Bean is wheelchair-accessible but during the Latte Art Throw-Down it gets so packed it's almost impossible to walk. I'm guessing navigating with a chair or scooter may be next to impossible, although the pizza room (the "Lab") was practically empty the couple times I was in there and had a second TV. —EileenF

---
2012-05-26 10:36:18 Great shop with friendly, informative staff who take their craft seriously. On a per-cup basis, the coffee is a bit pricy, but worth it the same way a good glass of wine is. Their beans on the other hand are very reasonably priced and arguably some of the best in town. With either product, the staff are helpful and happy to answer any questions.
The shop also has some great local art and a number of coffee-brewing devices for sale. (Which inevitably result in more questions) —TimGuyot

---
2012-08-12 22:01:16 I went here after a dinner and few beers at the old toad to get a flight of coffee before they closed. We got there like 30 minutes before closing time and I split a tasting flight of three coffees with a friend. The presentation was great, they prepared them in view and did it with a pour over and drip and then brought them out in little glasses. The coffee was good and fresh, I didn't add anything to it. Just straight up. Then once I got home I was wired for 4 more hours. I didn't get to sleep until I did loads of stuff like clean the floors, do my laundry (including the dry cycle), and tons of other stuff until 2 or 3 in the morning. So I loved it. —Damiankumor
---
2012-08-12 22:36:09 Yeah, I should warn people about that. Their coffee is INCREDIBLY strong, and this is coming from an addict who drinks on average 4-6 cups a day and still falls asleep by ten. But two cups of Joe Bean at three in the afternoon will keep me up til two in the morning. —EileenF
---
2013-02-17 00:05:04 Fantastic coffee - drank my cappuccino black, something I rarely do. However: cup was tiny and very expensive. Also: very very hipster vibe, kind of a see-and-be-seen place, and more of a coffee bar than a laid-back coffee house atmosphere. Really nice design though - cute rough-hewn wooden tables on the side. Cheese plate was OK and a bit pricey. —LH
---
2013-09-01 14:31:43 I love this place. I've gone here to have coffee with friends, for a beer in a quieter setting, and even to study (they do have public Wifi). The guys are awesome, and always willing to explain things and make suggestions. It's one of my favourite places to take visitors —Lnyxa
---
2013-12-22 20:19:40 Good strong coffee. The place to go to hang out if you want coffee without all syrups and other additives. —scotthendler
---
2015-06-12 20:11:50 New late night hours during the weekend! —SlowRoadConsulting
---
2016-03-15 12:06:49 Joe Bean is my favorite place to get coffee in Rochester. I love the atmosphere. The staff are friendly and know EVERYTHING about coffee. It's a great spot for 1 to 1 meetings. The cold brews are my favorite. —PaulCarl
---
2017-04-02 08:59:44 I arrived on a Saturday, late morning. A medium roast cup of coffee and one of those large cookies was $7.75 not including the tip jar. The cookie was wrapped in cellophane that made a really loud crinkling noise. The shop was busy but not overcrowded. I sat at the bar. There were four employees scurrying about. One of the baristas chatted with me, mostly about coffee (he approached me, was very nice). It took about ten minutes to get my cup of coffee, served in a paper cup. The coffee was very good, flavorful. Regarding other comments, I would not call the coffee strong, just rich and flavorful. —GaryGocek