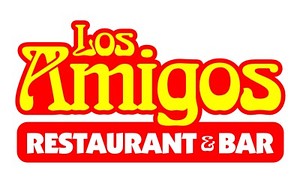 Former Location
1857 Penfield Rd., Penfield, NY 14526
Status
CLOSED as of 7/1/2012
Comments:
Note: You must be logged in to add comments
See Archive Page for comments prior to 2011.
---
2011-04-07 21:42:05 After being closed for a while the place just re-opened under new ownership and they have a chef who is to die for!!! They do not have their liquor license yet, but the food is outstanding. You have got to try one of his many specials .... not the usual Mexican food. Delicious, very reasonably priced and most of all not greasy like so many Mexican places.
Currently opened T-W-Th 4pm to 9pm, Friday and Sat 11:30am - 9pm. Located in the White House about 6 doors west of the Five Mile Line Rd. and 441 intersection, on 441. (right in downtown). —BIGbill

---
2011-04-13 13:23:25 "Chef is to die for"? "Food is outstanding"? — Hardly. The previous writer (The first to post here, by the way) is probably affiliated with the restaurant.
We had dinner at Los Amigos last night. There are no menus - Just six or seven items written on a board as you walk in. That might be a nice touch in some restaurants because, leading you to believe that there is a lot of attention to detail. But that clearly wasn't the case here.
The food was pretty darn bad. My chicken breast was overcooked, dry and tough. The rice was so spicy that it was practically inedible. The black beans were under-cooked and the salsa was void of any taste at all.
Our waitress (the only one on hand) had to run back to the kitchen to get answers to the most basic of questions about the food. She was clearly new to the restaurant/hospitality/food industry and fumbled her way through the entire meal. She dropped off our check before we were even done eating.
Things were so bad that we didn't even complain because felt so sorry for the incompetent staff and this fledgling business. I really want to see them succeed, but they have a long way to go and have a lot of learning to do.
Here are some suggestions for the management:
1) Hire an *experienced* wait staff who know how to take care of customers.
2) Train the staff on every aspect of the menu so that they can answer any question without skipping a beat.
3) Come out and meet you customers. Ask them what they think, give them samples, ask for comments and suggestions. This is especially important in the early stages of your business.
4) Promote. Promote. Promote.
5) Buy some real napkins instead of the cheap, paper, square household-grade ones from Wegmans.
6) Print up some menus so that customers don't have to stand in the foyer, deciding what to have.
Overall I give this restaurant, in it's current form, a 2/10.
---
2011-04-15 11:55:59 Well to each his own ... We ate there again last night. had the Red Snapper and it was excellent. —BIGbill
---
2011-04-17 14:42:50 My husband, daughter and I ate at Los Amigos last night to try something new. We just so happened to have an "Entertainment" card which they gladly accepted (I almost felt guilty using the discount, as the portion sizes were huge and the prices were low). For 3 meals (adult sized) and one soup, plus 3 beverages, the total prior to discount was $35...and after the discount, $27.50.
The food was very fresh and full of flavor. This is such a nice change from all of those greasy chain restaurants that cover everything in sauce to hide poor food quality. There is a nice array of seasoning which have an orchestral effect on the palette. One spice is a bit "hot", but it does not last long and is easily washed down by a soda. I do not typically enjoy spicy foods and quite enjoyed the full-bodied flavor of the dishes (without it being overly spicy). The chips and salsa seem to be made there. The salsa is actually diced veggies and not canned or runny like the chain restaurants.
My one complaint was that the kitchen was a bit slow with getting out our meals, however, the waitress was very attentive (lots of chips/salsa and beverage refills) and friendly. The food was certainly worth the wait, in my opinion and I think the owners are smart to have a limited menu while the restaurant is new. That said, the menu had plenty of variety as well.
In summary, they serve fresh food (burritos, tacos, chalupas, tortilla soup, mexican pizza, etc) so good that it does not need to be hidden with grease, too much sauce or salt. We also have enough leftovers for lunch today. The prices are very low for the great quality. If you prefer overly processed grade D meat with lots of salt and sauce, then go to Taco Bell or Moe's.
We will definitely be returning to Los Amigos.
---
2011-10-05 23:20:43 yeah. no. nasty, nasty, nasty —jberna
---
2012-07-01 12:56:30 Went past it today, and the sign was gone, and the beer signs in the windows as well. Looks like it's gone again....
Maybe there actually IS a god, after all?
They were well known for serving some of the worst Mexican food found in the Rochester area.