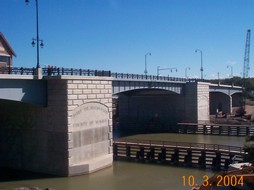 The Patrick O'Rorke Bridge is a 918-foot span lift bridge over the Genesee River replaced the Stutson Street Bridge in October 2004. The lift bridge was built at a cost of $74 million, nearly all of which was provided by the state and federal governments. The project also included improvements to the approaches, etc. The bridge is now 45 feet over the Genesee River, compared with the 24 foot clearance of the old Stutson Street bridge, thereby reducing the frequency of lift openings.
The bridge is named after Col. Patrick O'Rorke, a Civil War hero.
The bridge's construction was awarded the:
Modern Steel Award.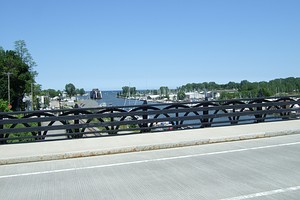 View north - Lake Ontario BradMandell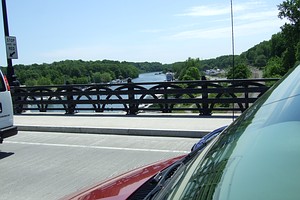 View south - Rochester BradMandell