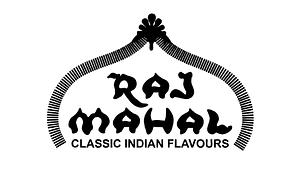 Raj Mahal was an Indian restaurant located minutes from RIT on Jefferson Road in Henrietta.

It opened at the end of May 2013; closed December 20 2021.

HISTORY:


Raj Mahal used to be located on Monroe Avenue for quite a long time, before closing in early 2007. The former owners purchased the building from Royal India to launch the second-coming of Raj Mahal (same chef as Monroe avenue location: Ruby Sud).
Comments:
Note: You must be logged in to add comments
---
See Archive Page for comments regarding their previous Monroe Avenue location.

---
---
2013-11-16 14:34:13 We enjoyed our dinner last evening in our first visit to this "reincarnated" restaurant. (We were big fans of the former Monroe Ave location many years ago.) The decor at the new place is pleasant and serene. We found the food to be well-prepared and tasty from the extensive menu. Spice levels were as we had requested. Portion sizes were somewhat modest, especially for the spiced potato/onion filling in the masala dosa. Our server was personable and professional, although there were longish waits at the beginning and the end of our visit while he dealt with another table. We will certainly be back! —jgerek
---
2014-03-23 10:48:09 The server was perfect and the food was great but the owner/manager was so adversarial we will never be back. I don't think I have ever had a worse experience with customer service at a restaurant before. The owner/manager was trying to make up new rules for a groupon and then yelling at us when we politely protested. —dih112