Exterior of new West Ridge Rd Location, 12-2012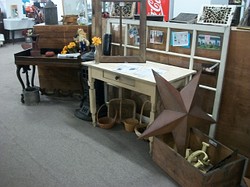 12-2012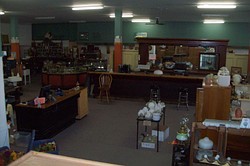 12-2012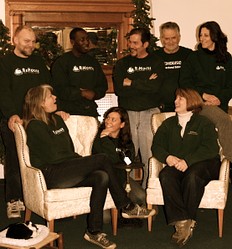 ReHouse Staff Photo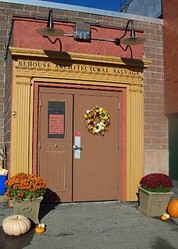 Main door at the back
Location
469 West Ridge Road, Rochester, NY 14615
Hours (as of December 2022 per Website)
Monday-Thursday 9:00 AM to 5:00 PM
Friday-Saturday: 9:00 AM to 7:00 PM
Sunday: Closed
Phone
585-288-3080
Accessible
Parking & Entrance is in the rear of the building, access at either end of the building.
Handicapped entrances at both doors in the front of the building. (W Ridge Road side)
Email
<info AT rehouse DOT com>
Website
http://www.ReHouse.com
Facebook
ReHouse is an architectural salvage store in Maplewood neighborhood, also called the West Ridge Parkway Business District. Antique, vintage and modern building materials are saved from properties scheduled for demolition or major remodeling jobs. Materials available at the store are doors, windows, plumbing, lighting, hardware, and some antique furniture. Since opening in 2002 over 2.1 million pounds of materials have been reclaimed for reuse and saved from the landfill.
"ReHouse Retro" , now closed as of March 2020, opened June, 2016, and is located adjacent to the main "ReHouse" store on W. Ridge Road. This store features mid century furniture, decor and finds with a retro flair.
"Artisans Annex" a consignment space with many artists, decorators and one of a kind handmade gifts opened July 2020.
They were originally located at 1473 East Main Street and moved to their current location July 1, 2012. This added 5,000 sq ft of retail space and a 50 car parking lot. The new retail store is 20,000 sq ft.
Comments:
Note: You must be logged in to add comments
---
2006-08-25 11:34:52 It's pretty cool. Our house was built in 1920, and ReHouse is the perfect place to find replacement fixtures and spare house parts from old houses. The prices are pretty reasonable for the small stuff, too. —AdamDurand
---
2008-04-28 15:40:44 Really neat store and super friendly service! Prices at ReHouse are way better than competitors though! It's give and take-both places (Historic House Parts) are way stellar! —JessicaSteffan
---
2008-09-23 22:53:30 We found the perfect front door for our 1920's house. At the time we bought the front door they did not have the interior door that we were looking for. But they took our name and number and called us when they found what we were looking for. Very pleasant and helpful staff. —ShawnOhara
---
2010-11-13 09:28:46 My wife and I love browsing this place (and the Saturday cookies!) but the prices can, honestly, be prohibitive in some cases. —BatGuano
---
2017-04-13 04:10:28 Expensive and not worth it. You are better off looking on craigslist for things, even as inconvenient that often is. —badfish