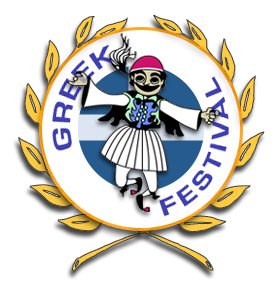 The Rochester Greek Festival is one of Rochester's many annual cultural festivals, and is arguably one of its most popular. It is also a charity event as it has an extensive Philanthropy Program. It was voted Best Festival by City Newspaper readers in 2006. As the name suggests, it is a showcase of Greek culture, including food, drink, music, dance, clothing, and religion.
The Basics
The Greek Festival usually occurs in early June or the end of May, and usually runs for 4 days, Thursday through Sunday. It is located on the grounds of the Greek Orthodox Church of the Annunciation at 962 East Avenue. This is the Greek festival most people have come to know and recognize and not to be confused with the second, newer Greek festival, which happens at the end of summer at the new, second Greek Orthodox Church in Rochester, Church of the Holy Spirit, which is at 835 South Avenue. That festival is refered to as the Highland Greek Fest.

It usually begins around noon and ends at 11pm or midnight.

Parking can be a challenge at peak times due to the festival encompassing the entire grounds of the Church, parking lots and all, however no one should complain of a little walk down East Avenue on a beautiful summer day.
Festival Highlights
One cannot describe the Greek Festival without begining with the array of traditional Greek cuisine available. Everything from the ubiquitous gyro, souvlaki, dolmades, and spanakopita is available, and full and satisfying dinners include lamb shank, half chicken, and moussaka, all with salad and rice pilaf. Also, you can try lesser known Greek foods, like tyropita (a cheese pie) and pastitsio (a meaty casserole with a Béchamel creamy sauce).

Alcohol is readily available, domestic draft for the timid, or for the more adventurous, imported Greek beer and wines, including the infamous resinated white wine, retsina. At the kafeneion (coffee shop) and the zaharoplasteio (pastry shop) you can get a wide array of Greek sweets and desserts to go with your coffee.

Events include daily performances of Greek folk dancing, tours of the church, and cooking demonstrations. You can shop at the agora, or marketplace, which sells everything from souveniers and clothing, Greek CDs, to the more elegant ceramic, jewelry, and sculpture, and a wide array of Orthodox religious items, icons, and books.

The Greek Festival by day is swarmed with visitors from all parts of the Rochester region, but by evening, many of the area's local Greeks can be found drinking and dancing and conversing.

The Greek Festival is a representation of the spirit of hospitality that the Greek people are ingrained with, and is not to be missed in Rochester's hectic festival scene.
Philanthropy Program
The festival features one charity each year and supports all of the following local charities:

Comments:
Note: You must be logged in to add comments
---
2012-06-04 16:08:57 A real disappointment this year. The weather was bad enough, but they were light on live music during the day, there were fewer vendors selling anything worth buying, and the food tent has slipped quite a bit. We went for lunch on Saturday, ordered one order of dolmades, one gyro, and one lokoumidos pita. We get our food to the table, unwrapped them, and fopund 2 gyros, both of which were bland and soggy, as if they were leftovers from the night before. The dolmades were dry, and I'm certain they were left overs. For all this, we paid $18! Even the crappy gyros at Gyromania in Webster are better! Then, we had to pay $4/bottle for beer, as well. The 'help' behind the counter seems to be mostly 'day-labor' rentals (most looking VERY non-Greek, and none being able to even say word "gyro" properly).
Also, it seems that they are gouging for all the incidental items, such as charging $12/day to use the climbing wall (which, doesn't look very GREEK, after all..). It seems that this festival has just turned into another crass cash-cow, ready to fleece as much money from the throngs of mouth-breathers and lemmings who keep showing up year after year. The only difference between this and, say, the Park ave. fest (aside from locale) is the type of canned music, and the levels of public intoxication visible.
I think next year I'll skip it. —Alex-C