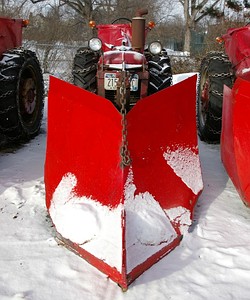 Parked on University Ave, 1-2009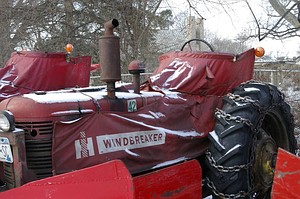 Parked on University Ave, 1-2009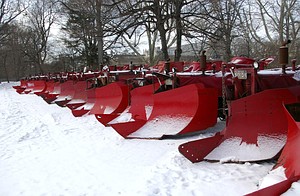 Parked on University Ave, 1-2009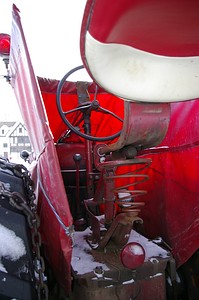 Parked on University Ave, 1-2009
During the winter, the City of Rochester operates plows that clear the sidewalks in many neighborhoods. These plows are of various designs, with the most interesting being very old, narrow-gauge tractors designed for use in orchards (their width matches the sidewalk). Although I'm not certain this is a service unique to Rochester, you probably don't see it in many other cities.
In the Southeast section of the City, some of these tractors were stored in the Monroe Voiture parking lot on University Avenue; with the displacement of that veterans' clubhouse by the 933 University Avenue development these can now be seen on the west side of Culver Road, just south of Humboldt Street.
Operating these plows is great as they make the neighborhoods more walkable, encouraging people to use the sidewalks instead of driving.
Comments:
Note: You must be logged in to add comments
---
2009-12-22 19:42:46 Webster also does this —DamianKumor
---
2009-12-22 20:44:59 Henrietta does this as well. —PeteB
---
2009-12-22 22:59:26 Warsaw too. —RxScabin
---
2009-12-23 14:11:34 Nice to know that some of the suburbs and small towns provide this service as well. The City of Buffalo does not and plowed sidewalks is one of the things I love about Rochester! —JasonHaremza