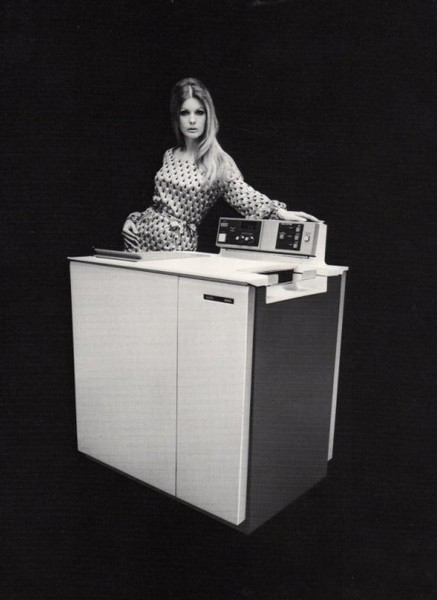 Hello There
Xerox is a large local employer, designing and manufacturing copiers, printers, and "Multi-Function Devices." In 1906, the Haloid Company was formed in Rochester, manufacturing and selling photographic paper. In 1938, Chester Carlson made the first xerographic image in his lab, I believe it says "10-22-38 ASTORIA." In 1942, Carlson received a U.S. Patent for his process, and in 1947, Haloid acquired the rights to it, via Joseph C. Wilson, a University of Rochester alumnus. Haloid then became "Xerox" in honor of its newly acquired process and in 1959 released the Xerox 914, the first actually-useful office copier. Subsequent years brought acquisitions, mergers, patent and marketing rights to Central and South America, and the Palo Alto Research Center.
Once Rochester's second-largest employer, the company had a catastrophic downfall around 1999-2000, resulting in the loss of jobs, stock values, and a near-bankruptcy status. Xerox was able to stabilize in the following decade, thanks to CEO Anne Mulcahy. On May 21, 2009, it was announced that Ursula Burns would succeed Anne Mulcahy as CEO of Xerox and in September 2009 Xerox announced it would acquire Affiliated Computer Services which would more than double its world size. In January 2016, Xerox announced the company would be splitting, later that year it was announced that Ursula Burns would no longer be the CEO following the split of the company, the new Xerox CEO would be Jeff Jacobson, and that the two companies would be Xerox and Conduent. (Jacobsen was replaced by John Visentin in 2018 following a struggle for control of the company.) Throughout this period they have continued to layoff Rochester area employees in the last two decades, further diminishing their presence in the region.
As of 2017 there were about 35,000 Xerox employees worldwide (down from 140,000 pre-split), about 3000 in Monroe County. Xerox has been a forward looking company and has won awards for diversity, honors from the GLBT community, and had two of the most powerful women in the world as CEO. Ursala Burns is the first African American woman to head a Fortune 500 company and the first to succeed a woman at a Fortune 500 company.
Many things in Rochester are named "Wilson" after Joseph Wilson, such as Wilson Commons at the U of R, and Wilson Blvd, the main street leading into the U of R campus.
See also:
Xerox Tower
Xerox Webster Campus
Comments:
Note: You must be logged in to add comments
---
2005-10-24 23:00:40 hahahahahahahahahahahahahahaha.................... ha! —RossHattori
---
2007-03-31 23:20:55 Xerox's webster location has been actively hiring .Net developers and other IT people in an expanding group to build web based applications. —TravisOwens