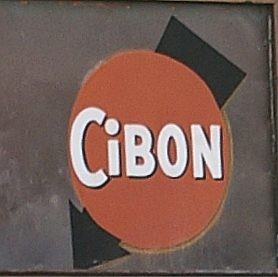 Former Location
688 Park Avenue, Rochester, NY 14607
Cibon closed on January 1, 2015 and was transformed into ROUX, under the same ownership.


Comments:
Note: You must be logged in to add comments
---
2009-01-06 23:09:49 LOVE this place for their paninis and ambiance. Simply THE best bread I've ever had a panini on. It is unbeatable. Their food is consistently consistently yummy. I have never had a bad meal here, ever. I don't know how the people above can dislike the food here, because it is outstanding bistro food. Their bread it always perfect; crispy on the outside and fluffy warm on the inside. And then there's their cibon sauce for dipping the panini... freaking awesome.
My one gripe is that sometimes their service is slow.
But even still, consistently delicious. And I will always come back. —VinceC

---
2009-01-15 12:52:02 Last night was my second experience at Cibon and I was again impressed. Good food and very reasonably priced. The 'half bottles of wine' are perfect for two. Service is average but the atmosphere is excellent. —AV8R
---
2009-03-21 07:14:30 I went there yesterday for lunch. I was disappointed to find they have cut corners on there panini that I always looked for ward to ordering has been altered and skimped down. It used to have a large great marinated mushroom now when it arrived on your plate it has transformed into small chopped up mushrooms mixed with a ton of red onion. I was very sad to find such a great vegetarian plate destroyed. Would have rather seen it taken off the menu rather than chopped and skimped down. I inquired about a great dessert that would have drawn me back as a happy customer but the beyond busy waitress said they are discontinuing to serve that hazelnut dessert anymore. Used to be a favorite but just plan disappointed now. —LissaaW
---
2010-02-12 22:13:35 Took the parents. The wine list was good and reasonably priced. We got the cheese plate which I don't remember. All of our meals were very good except the panini, which wasn't bad - just OK. The bread was very good, though. Service was only decent. Desserts from Baker St. Bread Company and gelato from Roman Holiday - obviously good options. —bjnlbn
---
2010-08-28 13:01:17 Ate here while dropping my kid off at school. Very good food. I had the Cioppino, which had a delicious, garlicy white broth and essentially a full meal of mussels and a full meal of shrimp. My kid had pesto with shrimp and my wife had a panini with shrimp. Both were very good. Wine by the glass is cheap - $4-6 - and was fine. I'm used to $10+ prices by the glass in Boston. —jomiku
---
2010-09-14 13:03:55 Stopped by here for dinner and drinks last Saturday. Super-classy interior (I noted the kitchen was positioned above the dining room). I ordered a Italian sausage pizza and nibbled my wife's cappuccino dessert. Both were delicious and complimented the European, conversational spirit of the place. Definitely a great place to take friends for a drink and nice bite to eat. —BatGuano
---
2010-10-21 15:21:48 This is my girlfriend's favorite place to eat in Rochester!!! The restaurant is great for creating that intimate feeling. The wine list is very good and has reasonable prices. The cheese platter is a must! This is my girlfriend's favorite and I love it as well. We go here often from dinner to just drinks and a small bite. A must stop to for the Park Ave experience!!!!!!! Thanks Cibon!!! —jake126
---
2010-10-22 17:04:12 Went last night and had the porcini pasta and added shrimp. This is what I usually get and was looking forward to, but last night it tasted like it was made with American cheese. Kinda disappointing especially since it was $16. Maybe there was a different cook, but I didn't taste one ounce of parmesean cheese at all.Also,it seems like the dish should at least come with free bread or a small salad. —lilBiscotti
---
2011-05-21 15:19:30 such a nice place to have a glass of champagne or wine and lunch or just a coffee. i love sitting in the window seat to people watch on park ave. The food is always excellent and decently priced. If you are in the park ave area looking for quality food and nice ambiance come here!
---
2013-02-16 23:35:55 Can't wait to sit outside on Park Ave come spring. Just visited last month, and Cibon is fantastic all-around: one of the best cheese plates I've had, which was also presented beautifully; AMAZING coffee, which was a good surprise - rivals Java's; creative and tasty paninis and salads. I had a salad with pistachio, mandarin, greens, and other ingredients - unexpected but very good combination. —LH
---
2013-02-18 10:23:53 Ate here Friday night with my parents. I thought it was excellent, the food and atmosphere were good, the service was good. A few things: They have these wierd metal surfaces on the bar and table that are sort of uneven, and my clumsy dad was very close to knocking over his wine glass a few times. They also did 2 things which annoy me to no end in many upscale restaurants around Rochester. First, the waiter reads us the specials which have a long list of ingredients. Immediately followed by, "I'm sorry, what was on that again?" from my mom. Is there some reasons restaurants feel that their waiters must read us the specials? It doesn't impress me, and I almost always forget what they said while looking at the menu. I would prefer that they just walk up and hand us a little card with the daily specials so I can look at it with the menu.
Secondly, why am I hearing techno music in every freaking restaurant? It's 7pm, I'm in a bistro not a nightclub, and I'm not doing drugs. So please, stick to light guitar music or something other light background music, not nightclub music.