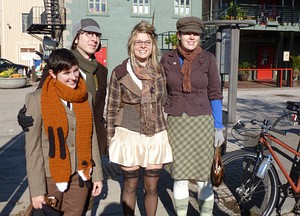 The 2011 organizers.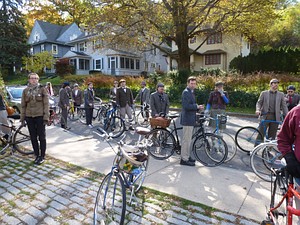 At rest in Upper Monroe.
The Rochester Tweed Ride is an annual cycling event inspired by New York City's
Big Apple Tweed Ride. Participants dress in their finest pseudo-Victorian/collegiate tweed with the chance to win prizes such as Most Dapper Dan (male outfit), Most Snappy Sue (female outfit), Most Stylish Steed (bicycle), and Most Marvelous Moustache. Refreshments, games, and live music are provided at the finish.
The first Rochester Tweed Ride was held in 2010.
See the Events Board for more information about this year's ride.
Comments:
Note: You must be logged in to add comments