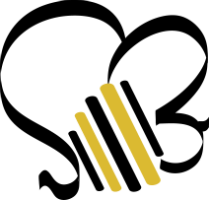 Sweet Beez, Inc. is a non-profit organization dedicated to fostering a stronger honeybee population in the Rochester area, while educating and empowering local communities. Their all-volunteer organization is based in Plymouth-Exchange (near downtown Rochester), with bee hives all around Monroe County. They were founded in 2013 by beekeepers concerned with the declining honey bee population, and wanted to tackle the global problem on a local scale.
Sweet Beez promotes urban beekeeping as it has numerous benefits for both honey bees and the community. Rooftop hives are an unobtrusive way to increase pollination of local flora within the city, and keep the honey bee populations further away from harmful pesticides. These hives are also a great for learning, as having hands-on experience with honey bees is a unique and informative way to see nature in action.
Beyond being a great educational tool, Sweet Beez facilities offer many economic resources to local beekeepers. Their bike-powered honey extractor is a great outlet those who keep hives, but have no way to process the honey. They have also been host to the Rochester Beekeepers' Association, where enthusiasts gathered and exchanged ideas. It is the goal of Sweet Beez to assist students and local community gardens in starting and managing their own hives, which provides valuable job skills while helping the environment.
Comments:
Note: You must be logged in to add comments