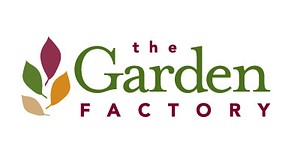 Location
2126 Buffalo Road, Rochester, NY 14624
Hours (as of July 2011)
Monday - Friday: 8:00AM to 7:00PM
Saturday: 8:00AM to 5:00PM
Sunday: 9:00AM to 5:00PM
Phone
585 247 6236
Email
<info@gardenfactoryny.com>
Website
http://www.gardenfactoryny.com/
The Garden Factory is a large seller of all things green and growing, gardening tools and accessories, located on Buffalo Road in Gates. But they're especially well known for their Christmas model train layout. It's a 56 foot by 19 foot model train display which has seven trains running at all times. The layout is fully landscaped and loaded with fun details. There are a couple of raised observation areas in case you bring little ones and get tired of holding them up to see. Best of all: it's free.
Awards
Voted "Best Garden Store" in City Newspaper's 'Best of Rochester' Awards in 2015.1


Voted "Best Nursery/Garden Store" in City Newspaper's 'Best Of' Awards in 2008.2
Comments:
Note: You must be logged in to add comments
---
2006-03-07 19:34:23 a huge place, full of nice plants at a reasonable price... —JcPop
---
2007-05-14 08:56:35 You might pay $2 or $3 more dollars per plant than at other stores, but the quality of their plants more than make up for them. They also grow everything in-house and acclimate their plants to our climate by gradually exposing them in the spring before putting them on display. Maybe that's why I've never had a plant die on me that I purchased from the Garden Factory... —RochesterGuy
---
2008-12-03 11:16:09 Went here last night with my wife to check out their Christmas selection and model train. We spent a while browsing their huge selection of trees, plants, and decorations. They had an enormous selection of poinsettias. We ended up buying a lighted angel Christmas tree topper on sale for $9, which was comparable to regular price at Wal-Mart. Most of the other decorations are more expensive than you can find them other places, but it was fun to browse.
It would be a cool place to take kids to see the model train set, which is HUGE and very intricately designed and decorated. —AlexanderGartley

---
2012-06-09 08:53:59 We buy our garden vegetables from here and have never been disappointed. The only thing that makes me sad is that I didn't think of creating this type of store before they did. It's always packed there! —BatGuano
---
2012-07-28 07:55:53 The Garden Factory has a great selection of plants. The place is huge, but is it too huge for themselves. A few times I notice the price was different at the register then what the sign was. I ask and I got a smart remarks by the two cashiers... I wasn't pleased with that. Another time I called them to ask a question and was given the run around. Saying that, one time I was looking for a special flowering tree and the staff outside pointed me to where it was. —bonnev659