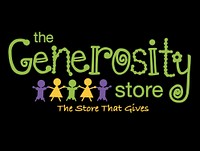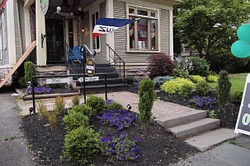 Store Exterior, June 2012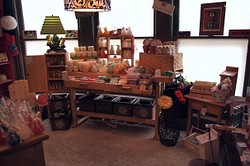 Candles and other gifts, June 2012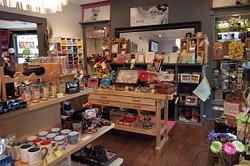 Jewelry and other Goodies, June 2012
Former Location
39 S Goodman St, Rochester NY 14607
The store that gives.

The Generosity Store was a non-profit gift store located near the corner of Park Avenue and South Goodman Street. A portion of their proceeds benefited the Golisano Children's Hospital at Strong and the School of the Holy Childhood, a non-denominational, non-profit agency for children and adults with developmental disabilities. The Generosity Store's products were made by Holy Childhood students, who are known for their woodworking and baked goods. They also learned about retail by interning at the store and carrying out tasks such as stocking, cleaning, and check-out.

The Holy Childhood students also baked pies, which were also sold at the Generosity Store and can still be found at many restaurants and diners in the area.

The Generosity Store also sold handbags and other fashion accessories and participated annually in Fashion Week of Rochester's Boutique Crawl.
The grand opening was held on August 3, 2011. They closed in February 2014.
Comments:
Note: You must be logged in to add comments