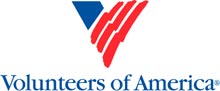 Volunteers of America (VOA) is a nonprofit social services volunteer organization whose mission is to enable people in our community to break the cycle of poverty and reach their full potential.
They also run Step by Step of Rochester, a program to support women at risk of incarceration.
The VOA used to have eleven thrift stores in the Rochester region. These were all closed by the end of September 2015 due to operating losses.
Links
Comments:
Note: You must be logged in to add comments
---
2010-11-13 09:32:38 I recently saw a newspaper article about the "stigma" associated with purchasing items from the VOA/Salvo and how, given the economic climate, it's falling away. I've been duly employed for most of my adult life and make it a point to go to the VOA/Salvo when it comes to home furnishings/weekend wear because I'm always bound to find something nice and at a great price. If there ever was a stigma surrounding the VOA, I hope it is shattered. This place is great! —BatGuano
---
2013-10-23 13:54:33 I think the VOA has really tried to capitalize on the recent resurgence of the thrift store. I was in the Lake Ave store recently—the day before their 50% sale—and out of the dozen or so dressers they had, not one was priced less that $100. There were some at over $250. Some were a couple nice antiques, but many were obviously just marked up. As someone who regularly watches Craigslist and other second hand stores, I know this pricing was above the average for these items. That kind of pricing sort of defeats the whole "thrift" in the the title "thrift store". I used to go to this one just about weekly and have watched their furniture prices go up and up over the past 6 months or so. In the past month, I have pretty much stopped going. UPDATE 12/2013 I have visited about 10 thrift shops in the past week and a half and VOA is still WELL above everything else in price. If you are looking for old furniture, you might as well go to an antiques store before this place. I am done with them, but will probably try again in several months to see if they have come back to reality. —badfish