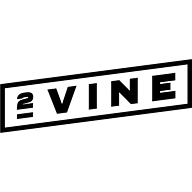 2 Vine
Location
24 Winthrop Street, Rochester NY, 14607
Hours (as of June 2016)
Tuesday - Friday: 11:30AM to 4:00PM Lunch
Tuesday - Friday: 4:00PM to 11:00PM Dinner
Monday & Saturday: 5:30PM to 11:00PM
Phone
585 454 6020
Email
<contact AT 2vine DOT com>
Website
http://2Vine.com
2 Vine is a restaurant that doesn't have a sign, and doesn't need one. Tucked pristinely and proud behind the Little Theatre, it was one of the premier and intriguing additions to the revitalization of the East End at the start of the 21st century. Hitting up the bar on a Monday or a Friday will put you shoulder to shoulder with some characters, and its vibe is definitely "look at me". It's more than a restaurant.
The shabby-chic decor is meticulously maintained, thanks to hands on ownership and management. Unlike most eateries that cut staff when business is slow , it refuses to skimp on service. There is always a bartender on duty, always a host, always a manager . Its relevance has little to do with trend, and more to do with the fact that it is a top-notch spot to dine. Its seafood is THE freshest and best quality in the city, and loyalty to local and seasonal produce defines its menu.
Awards
Comments
Comments are located at 2 Vine/Talk.