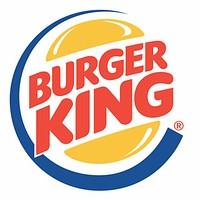 Company Logo
Burger King is an international fast food franchise restaurant with many locations in the Rochester area.
Many (21) of the Burger King restaurants in upstate and western New York are owned locally by the Kessler family operating as
Kessler Restaurants, LLC. The firm also operates 45 Friendly's franchises in western NY.
The locations on West Henrietta Road and Mt. Hope Avenue accept RIT's Tiger Bucks as payment.
Comments:
Note: You must be logged in to add comments
---
2009-07-16 12:35:16 I saw a commercial for BK where they were pimping a burger called "The Angry Burger". WTF? —BatGuano
---
2009-11-23 22:29:47 I have to say I whent into burgerkng on ridgeway ave and nothing but child acting going on! the employees were swearing at eachother and throwing food at eachother like little kids, the girl at the front counter was so rude to me I have no idea how they are even open its so bad! —maxpeterson
---
2010-12-10 00:12:43 The Burger King on Chili ave has the slowest service in the city. I never get my food quickly when I go to that location, but it is always fresh. —Brayana