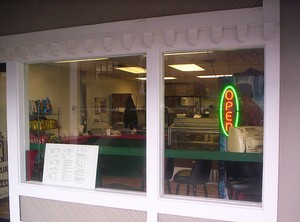 Gipettos! in Fairport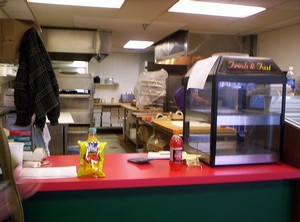 Gipettos! in Fairport
Former Location
110 Packetts Landing, Fairport NY, 14450
Status
CLOSED- Specific Date Unknown
Gipettos was a restaurant, but is now Piatza's Pizza Gourmet, but still honors the old Gipettos menu selection as well their new menu.
Menu

Hot & Cold Subs from $4 to $7


Salads from $4 to $6 (Garden, Greek, Taco and more...)


Wings: (12 $6) (24 $12) (36 $17) (50 for $23)


Pizza: 14", 16" and Sheet, from $8 to $18 +toppings


Calzones, Pasts, Soups, and Wraps.Gipetto's


Appetizers: French Fries, Onion Rings, Chicken Fingers and more...
You may want to check out one of the Gipetto's Favorites: (8" roll, $7, 1 side)

The Liftbridge: Grilled Cajun Chicken Breast, pepperjack cheese, lettuce, tom and rach dressing.


The Landing: Grilled Chicked with lettuce, tom, onion and melted cheddar, salsa and ranch dressing.


The Wise guy: Ham, capicola, salami, romaine, tomato, peppers and provolone. Caesar dressing.


The Packet Boat: Grilled Ham, turkey, pepperoni, romaine, mozzarella and a secret dressing.


The Tuscany: Breadded Chicken, bacon, mozzarella, lettuce, tom and honey mustard


The Sicilian: Capicola, salami, peppers, artichokes, provolone, romaine, secret dressing.
Comments:
Note: You must be logged in to add comments
---
2006-06-22 22:15:20 I know this isn't a Rochester thing, it's Fairport but I really like this place and I'm always misplacing >_< the menu so I'm finally posting it here. I first started going to Gipetto's just this year (06') and I have nothing bad to say about the place. It's in a great location with a lot of nearby public parking. The owners (presumption, but they are always there) are friendly and welcoming. The food is awesome and the prices are decent for what you get. They have good hours and they deliver. Also, they are right on the Erie Canal where you can find benchs for eating at. —RickUrwin
---
2009-08-29 09:00:12 They are not the same as the chain in Ohio by the name Geppettos —DamianKumor