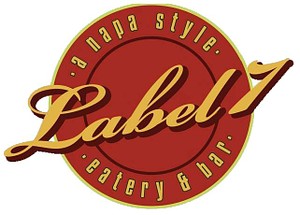 Location
50 State Street, Pittsford, NY 14534
Hours (as of February 2018 per website)
Monday - Thursday: 11:00AM to 10:00PM
Friday/Saturday: 11:00AM to 11:00PM
Sunday: private events only
Phone
585 267 7500
Accessible
Yes
Alcohol
Yes
Website
http://LabelSeven.com/
Label 7 is a "Napa Valley"-style restaurant in Northfield Common next to Schoen Place in Pittsford. It moved in to replace the Schoen Place Prime Rib and Grill. It features both indoor and outdoor dining. Briefly known as Mustards Eatery and Bar, the restaurant was renamed due to a naming conflict. Label Seven prides itself on serving local food and ingredients, with nearly every dish being homemade. Sustainability is important in this restaurant's mission statement.
Further comments can be seen on Label 7/Talk
Comments:
Note: You must be logged in to add comments
---
2008-06-20 23:32:25 Decided to give this a try. The staff was very friendly and the decor inviting. I believe the owners also own Olive's Greek Taverna. The Napa Salad was tasty and had lots of ginger. I cannot say the rest of the dinner was a good. I had the roasted chicken and my wife had the mustard chicken both were very bland and required a lot of salt and pepper. I might wait awhile and see how well this place does before I go back. The lobster mac and cheese and the Pablano Relleno looked good from the table next to me. Very close seating. —ScottHendler
---
2008-07-06 11:11:17 My husband and I had an extremely disappointing experience at Mustards. The waitstaff was unenthusiastic and clearly inexperienced. Our server didn't greet us when she approached our table. In a monotone voice, she read the specials of the day from her notepad and then just walked away. I ordered the lobster roll which was thoroughly unimpressive...it was bland and the New England roll was more like regular sandwich bread. My husband's sandwich was too salty and hard. The server never checked on us throughout the meal and didn't bother to say thank you when dropping off the bill. We also observed another server forgetting another table's order AND bringing the wrong wine (and a dirty glass) to another table. I would not recommend this restaurant as it was an overall terrible experience. —rocny
---
2008-07-12 15:37:03 Gave this a try last night with a group of 4. Our experience was mixed. We ate in the patio room, which was much cozier than the main dining room and our server was quite good. Our first appetizer selection sounded great...but, no, they didn't actually have it. The second, a goat cheese fondue, was mediocre. Our meals of salads and picnic plates were good, although delivery time was very slow even though we had requested expedited service to make a movie. After we left the restaurant we were reviewing the bill and discovered that we had been charged for the appetizer that they did not have. We contacted the manager and he was extremely rude and condescending when we requested that the error be corrected...so although the food was good enough to make another visit, the attitude was not. Would NOT recommend. —GAMason
---
2008-07-14 14:30:05 Went there last week with family, during the "dinner rush." Given that it was a busy evening, and nice out, it was roughly a 30-min wait for an outside table, 45 minutes for an inside table. We opted for seating outside, and waited at the bar until called.
The service was good at first, though it did take a while for the appetizers and entrees to arrive. I'm not sure if that's just the style of service, as if dining there is supposed to be much more leisurely than at other establishments. All the food was excellent; I had no complaints with anything I ordered, and neither did my family.
We did notice that another table had been seated shortly after us, and was only beginning to be served appetizers by the time we got up to leave (which was roughly an hour or so after we'd been seated). The service could definitely use some work, but everyone was friendly from our perspective.
Given that the restaurant is somewhat new, I'd give it a few weeks to iron out the kinks, and then have another go at it. —RyanShepard

---
2008-07-20 09:14:43 Have been to Mustard's on two separate occasions, thrilled both times.
The first experience I had was dinner with my fiance, during the rush of a Saturday night. The main dining room is beautifully decorated (very eloquent and romantic) though the seating was alittle close. Our server promptly greeted us with a smile. For appetizers, I ordered the Ahi Tuna, while my fiance opted for the Beet Salad. My Tuna was much better then similar dishes at other restaurants - garnished with chili oil and capers. My fiance was delighted with the Beet Salad - which was beautifully displayed with three layers of multi-colored beets . For entrees, I had the Lobster Mac&Cheese, while my fiance got the Salmon Special; Though it sounded like a kid's meal gone fancifully wrong, I throughly enjoyed the Macaroni - simply delicious. My fiance was initially hesitant to order fish (not usually her favorite), she was glad she did: the grilled salmon with a blue- and rasp- berry balsamic glaze - delicious.
The second time I went with my family, totaling a party of six. Though we didn't make reservations, the staff was very courteous and got us a table outside after about fifteen minutes in the bar. The main dining room was filling up fast, therefore we opted for the patio (which has, in my opinion, one of the best, romantic canalside patios on the canal locally). This time my family and I decided to make a simple night of it: we ordered one of the special "Shooter Buckets" - Hanger One Vodka Bottle with this little shooter glasses - fun for the whole family! :) After a drink or three, our server recommended that we try the filets - served both traditionally and in a 'Napolean' style (butterflied, stacked, smothered in bleu cheese and onions); both were simply delicious.
All and all Mustards is one of my favorite new restaurants - quite possibly the best in a while. Rumor has it that they have a great Happy Hour too! —thehiggy

---
2008-07-31 19:01:43 My husband and I stopped in here a few weeks ago and had a very pleasant experience. Its obvious that the place is a little new and doesn't quite have the rhythm down yet but overall everything was fabulous. Our waitress was friendly, attentive and helped me to find low fat fare. The bar and lounge area is cozy and welcoming. The woodsy look in the seating area is very nice. Our food was great and although we had to wait some time for the food, it was worth it. We will return! —RochesterPhoenix
---
2008-08-15 14:41:13 I ate at this place shortly after it opened and thought it was absolutely terrible. I'll be fair and chalk up some of that to being new and working the kinks out. For starters, the decor and atmosphere was rather unattractive and kind of bootleg, to be honest. Our table had a bum leg that kept it teetering up and down like a seismograph with the slightest movement. Our waitress tried to fix it with some coasters, but to no avail. When we ate there, there was one large party and one small party there and that was it. But our food still took FOREVER to come. This coupled with the fact that they didn't have a liquor license at the time made it even worse.
And now for the food. Our waitress kept going on about how good the chef was, but all our meals had to be the most repugnant, bland, and poorly composed dishes I have ever eaten in a restaurant. It's hard to believe this guy has any culinary education or cooking experience.
Since nothing else on the menu looked appealing, I opted for a burger. Kinda hard to mess that up, right? Wrong! I can still recall the taste of it. For starters, the "bun" was one of those rustic, crusty chewy types of bread, I forget the name, but it's kind of like pannini bread, mostly crust, chewy, with a porous inside. This ended up soaking all of the juices from the burger and devolved into a very unappealing sloppy mess in short order. The burger supposedly had blue cheese, but you couldn't even taste it. And it was rounded out with a bland, yet overly sweet caramelized onion topping. On the side was this infinitely untalented chef's take on cole slaw. An oriental inspired blend, that once again, had NO flavor. Well, at least they didn't mess up the fries, they were ok. Someone must have dissuaded the chef from adding his magic flair to them.
I really don't see this place lasting too long. They have a great location, but they need to boot the chef as well as get someone who knows restaurants to decorate it. —AlexD1234

---
2008-08-15 15:28:38 According to the D&C write up on it yesterday, they have now renamed it "Level 7" due to a conflict with another restaurant named Mustards in Napa Valley, CA. —SaraChristine
---
2008-08-15 15:31:06
http://www.democratandchronicle.com/apps/pbcs.dll/article?AID=/20080814/ENT0302/808140314/1060/ENT03 The D&C article Sara refers to above. —TippingPoint

---
2008-09-21 19:43:19 I have now eaten at mustards/label 7 twice. The first time I went I went with 3 friends and we got seated right away outside. We then proceeded to wait ten minutes for our waiter who was a male to come over. After we ordered our drinks we waited again about another 20 mins to get out drinks.... It was nothing fancy just beer and wine. Meanwhile, the table next to us who had sat later than us had a different server and had received their drinks and ordered their meals before we got out drinks. we then proceeded to order but both the appetizer and salad I wanted they were all out of. One of my friends then got the lobster mac and cheese which was very heavy, Someone else got the chicken wings which were just soggy, messy and terrible, I got the mustards chicken which was pretty good, just a little bland and my other friend had the trout special. The trout was pretty good for trout but I have to say it was disappointing that the only fish on the menu including the special was trout and ahi tuna. another friend came and wanted to order but we had finished our meals before our server even came back to ask our friend if she wanted a drink.
The first time was not great by any means but I decided to wait a month and go back thinking at least the service had to be better. I brought six business clients and we ate up in the bar area. This time we had a young bartender wait on us and it was worst then the first time. While he was more attentive than the first, he could not remember all of our drink orders so he had to bring our drinks at separate times. When we asked him about things such as what kind of cheese he replied "you know its just like a mix of stuff." he had no idea about anything on the menu, how anything was prepared he kept just saying it was "like from napa." We got that we were in a napa eatery but would still like to know what is in food and how it is prepared. We then ordered a bunch of appetizers and it was truly horrible. We got the clams appetizer which wasn't bad, but the bread they served with it was so hard i thought i would chip a tooth. We sent it back and a woman came and delivered us more of the bread which was harder than the first batch and never apologized. The beggars purse was okay and the fondue was bland. I also got the spring roll of the evening which was the same as what the special spring roll was the last time I was there and it was the same as something I could get at a chinese restaurant. When we had received our apps we put in our dinner orders. We then received our apps, finished which ones we could eat, waited 30 mins and still had not received our dinners. 45 mins later we had to cancel our dinners as we had been there already for 2.5 hrs and only had gotten drinks and appetizers. The appetizers we ordered were expensive and small. For seven of us i thought 4 apps would be okay but turns out we could have each eaten 2 by ourselves. We ended up leaving with almost a 200 bill for nothing and I ended up having to bring them to a different restaurant later that night and spend another 200 just so they could get some decent food. It was truly a horrific experience and completely embarrassing for me and I will NEVER recommend this to anyone who is looking for even a half decent restaurant experience. —joansmith

---
2008-11-07 14:04:59 this restaurant is absolutely horrible - the service staff is clueless and doesn't know the first thing about the menu or how to handle customers. My wife and i went there a few weeks back and ordered drinks, salads, and entrees. The wine list is a joke (whoever picked it doesnt have a clue about wine), our salads arrived and approx 5 minutes later our entrees show up. Then we told the server that we needed a few minutes, she took the plates back to the kitchen and then one of the busboys shows up and pushes them onto us. The decor is a joke - very cheaply done! This is a letdown as we had high expectations however I can tell the owners that this place won't last long and it certainly will never get our business again! —jb0021
---
2008-12-19 21:52:11 I was there a few days ago with 14 women. None of us had been there before and we all agreed we had a fantasic lunch. The restaurant was nicely decorated. The servers were very friendly and made sure we were all well taken care of. Everybody enjoyed their food. I will return to this restaurant and I know the others I was with will be returning as well. —RocDiner
---
2008-12-21 09:52:24 Extremely disappointing - the setting was great, the service decent, the food, however, was basically inedible. We ordered the alligator gumbo special and the burger from the dinner menu, and were very surprised at the poor quality of the food. The gumbo consisted of what looked like pure broth with a few tiny pieces of vegetables floating on top plus a pile of overcooked rice, and frankly tasted like canned vegetable soup. The burger was seared on the outside and literally raw on the inside (I asked for it medium); the meat wasn't just pink, it stuck together and wasn't even warm. For 20+ per dish the food was inexcusable. We did not want to make a big deal of it in front of company, but suffice to say we will not be returning. —BnCarmd
---
2009-03-05 16:32:44 OK I don't know where you people have been eating but I have been there almost twice a month since they have opened and it has been amazing! I have brough in friends and colleques and they have all enjoyed it as much as I do. The owner is very on-top-of things and is always looking to make sure her customers are happy. I know restaurants have a hard time in the beginning but I think this place will surprise all of you naysayers. I heard for the summer that there will be a new menu and more casual food with lower prices! I can wait to spend some time there this summer! Hope Peters —karapetrakis

---
2009-05-15 22:37:41 This place sucks. The service was horrible. Our food took forever and was cold. The prices were high and the food was mediocre at best. This is a shame because they own Olives, which we love. —MarcusKroll
---
2009-07-21 17:17:39 very good outdoor spot, service friendly - maybe a little slow. Food was fine. Not sure I would go if I wasn't specifically looking for outside seating in the village. —JohnCocktosten
---
2009-09-18 21:43:25 Terrible service from young inexperienced wait staff. Steak special was more like a giant grilled 30 dollar piece of fat. Avoid like the plague. —idontknow
---
2009-10-23 12:45:49 Great ambiance and decor and good choices on the menu. Although the restaurant was not busy, the food including the dessert did take a long time to come out of the kitchen. Food was good, but nothing to rave about. The wait staff were not great, in fact during our meal, one of them began vigorously sweeping the steps leading from the bar right in the direction of the dining room! —JohnCullen
---
2009-10-28 11:42:40 I stopped in on a tuesday night and sat at the bar with my wife. I wasn't sure what to expect but I was pleasantly surprised. I loved to the food! The bar setting was very intimate. The restaurant itself was very clean and well kept. I also find the staff to be one of my favorite parts of this restaurant. The bartender Ross has been exceptional every time I'm there. Very friendly and extremely funny! We had a great time! —P.Andrews
---
2010-03-04 23:05:25 Place sucks. Had a bone dry steak. It was overdone and its not like I am going to say anything, because then you have to wait for another while everyone else eats, so I just choked it down. —CJM8232
---
2010-10-31 17:08:59 My wife and I had our 16th anniversary dinner at Label 7. Our waitress was excellent, and the food as very unique and delicious. I had a Crépinette and the fried chicken on a waffle, both of which were excellent. Portion size is great. Will go back again! —DavePlayfair
---
2010-12-02 17:34:27 I hosted a bridal shower here last summer (July 2009) and I could not have been more pleased with the way they did it. My guests were floored at how elegant the place was and how delicious the selections were. I would recommend this place to anyone. The wait staff was right there when I needed them. Absolutely wonderful... People still talk about it to this day!!! —KLR
---
2011-04-24 20:36:19 I was not impressed with the dinner I had at Label 7. I ordered the snapper, which was served in a flavorful tomato broth with a masa cake and red pepper slaw. The snapper was tough. It appeared to be flash fried without any sort of breading, which lent a very chewy texture to the outside of the filet. The masa cake was ok; it reminded me of a pan fried polenta cake. It lacked any real seasoning, and I felt myself wanting for a dash of salt. The rep pepper slaw was not markedly seasoned, and seemed like simple strips of red peppers. The broth helped things with a very well seasoned acidic flavor. The donut bread pudding for dessert seemed to be swimming in butter, and relatively bland. I appreciate the necessity of butter in cooking, especially in desserts, but this seemed unreasonable. Although donuts were indicated in the description, I couldn't isolate any hints of such flavors. The dessert was very heavy, unsatisfying, and not what I had been hoping for. —MerCDotes
---
2011-07-20 16:45:16 Ate there last night. One server working (while a bored hostess sat staring into space). Ordered a glass of wine and food quickly since we were hungry. Waited over 40 minutes for food to come out (can you believe the charge $4 for bread, with that wait time it should be complementary, not very classy). I ordered the butcher steak. Came (eventually) with frozen fries and a steak smothered in A1 sauce! Unreal. My wife ordered the soba noodle salad with Salmon.... soba noodles were conspicuous in there absence. We counted four noodles! Lots and lots of pungent onion though to make up for it, my wife accidentally ate one and gagged on it!I tried this place once before when it was mustards and gave the benefit of the doubt thinking new restaurant syndrome, but no, it is just a bad place to eat. Left our money along with most of our food and got the hell out of there. —sieats
---
2014-01-04 21:35:23 Label Seven's new hours Tuesday-Thursday 11:30AM until 10:00 PM Friday & Saturday 11:30AM until 11:00 PM Sunday Brunch 11:00AM until 3:00 PM. Lastly, they off bring your own bottle (no corkage fee) Tuesdays and happy hour every day 4-7 —RossMueller