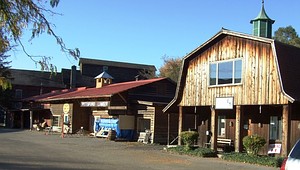 Photo Oct 2008 Bradmandell
Northfield Common is located close to the center of Pittsford adjacent to Schoen Place on the Erie Canal. The small shopping area houses a collection of shops and restaurants in a series of rustic-style wooden buildings.
Featured Businesses
See also: Schoen Place.
Find other local businesses in adjacent Schoen Place or in Pittsford.
Comments:
Note: You must be logged in to add comments