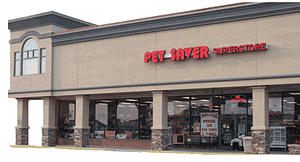 Website Image
PetSaver Superstore is a local pet store with two locations in Greece and Brighton. They specialize in healthy natural pet food, but also carry pet supplies, treats and toys. They also provide a
Vet Clinic every other Saturday and have a self-washing station. PetSaver holds many in-store pet adoption events and these can be seen on their Facebook event page.
PetSaver first opened in 1994. The business was inspired by the health problems of owner Russ Herman's rottweiler Bucky, which vets were unable to diagnose.
For 2016 the owners expanded the Brighton store by another 4,000 square feet and opened a third store at Webster Plaza on April 15. For 2017 the owners opened a fourth store in Victor.
Comments:
Note: You must be logged in to add comments
---
2016-06-20 19:50:36 Very good variety. Staff is trained well and knowledgeable about the products - I appreciate this very much. We had been using wag.com for a short while but decided that local was more important and valuable. If you are looking for a place to get high quality, human grade food - Petsaver is the place to find what you need.
---
2016-06-21 01:44:32 Really love this place. Owner is a wonderful guy! —peteb