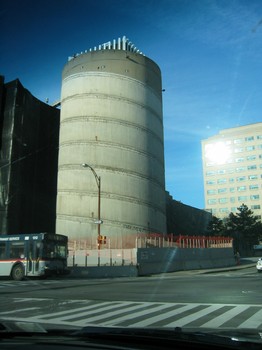 The helix a year after the collapse. Photo by Rachel Blumenthal (April 2007)
South Avenue Parking Garage is a parking garage in the Convention District. It is located across South Avenue from the Rochester Riverside Convention Center and across Broad Street from the Central Library. Several stories of the helix-shaped ramp collapsed in April 2006.
The garage is operated by: Riverside Parking - 123 East Main Street, Rochester, NY 14604.
Comments:
Note: You must be logged in to add comments