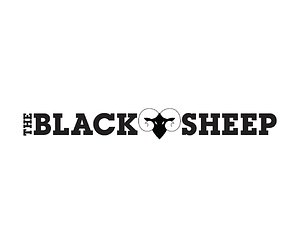 The Black Sheep was a Contemporary American restaurant in Corn Hill Landing. They served fish, steak, chicken, pork chops and duck. On Friday and Saturday nights they offered live jazz after 9PM. The restaurant was named after Lou Gramm's band before Foreigner.

There was outdoor waterfront dining, weather permitting.

Opened November 20, 2015, replacing Ticas with a Twist.
Closed in September 2016.
Comments:
Note: You must be logged in to add comments
---
2016-01-17 11:20:22 Wish we could give a better review, but our experience here was very disappointing. We were seated 40 minutes late from our reservation time. The cocktails, although they look interesting and complex on the menu, did not work once in the glass. The dining area is incredibly loud, you cannot hear the person across the table from you, and the waitress even had trouble hearing our order properly. The food was just OK, not great. Especially not for the price. There wasn't anything really interesting on the menu, just the basics, steak, salmon, a burger, etc. Even though they claim to be locally sourced, not one item on the menu was identified as such (for example which local farm or butcher the beef or pork came from). I realize they are new, but it's been two months, more than long enough to iron out the bugs. In their defense, the bartender did comp us a small appetizer while we were waiting, and one person in my party had the pork chop which he said was excellent. But there are many better options in town at this price point (Edibles, Park Ave Pub, Cure, Good Luck, Roux, etc). —DottieHoffmann