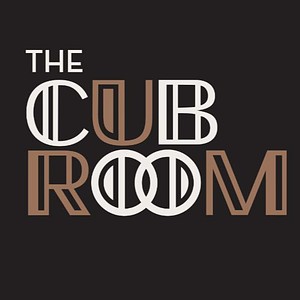 The Cub Room is an upscale American restaurant in the South Wedge/Highland Park. The owners are from New York City and modeled their business on the
Stork_Club. Most of their ingredients are locally sourced and include McCann's Local Meats and Stuart's Spices.
Located in the Edge of the Wedge development. Opening date was May, 20 2015.
Links
Comments:
Note: You must be logged in to add comments
---
2016-06-16 13:43:12 Don't know what to think of this place near us … other than it's a shame we don't feel more comfortable there, especially to become regulars. Yes, it's been open for a while, but we first tried it during (RYP) Rochester Restaurant Week. Food was okay but we believe specifically under-prepared for our prix-fixe menu. (The same meals being served to other tables looked different.) Our waiter was somewhat pretentious and condescending. It's probably not the best way to start a nice meal when your server says, "You're not in NYC!" to two people born and raised in NYC. At least the main dishes he served us were good. The desserts, on the other hand, were just okay. These little home-made loaves may be trendy but are just that: trendy, and just don't cut it. (Hmm, I wonder what these same desserts looked like at other tables ordering off their standard menu.) It was interesting to watch the other wait-staff, of mostly younger men, walking around and their tables/customers, I'll leave it at that. Definitely a very cool interior, and as good an alfresco dining experience as that part of South Clinton can offer. The idea of (RYP) RRW is to garner new customers not supply us with bad tastes in our mouths about portion sizes and special low prep. We probably will give it another try, but we're in no rush. —URalum
---
2017-06-13 19:37:36 We came for my birthday and it was a fabulous experience. We each had starters, a salad, entrees, and shared a dessert that came on the house. This is truly a gem in Rochester - a little pricey so not a place we could do all the time - but loved it from start to finish. —smlusk
---
2017-12-09 18:04:44 Very good cocktails, good service, but amazingly average food. And the bigger problem is that the food is very expensive for what it is. Really cool interior, terrific re-use of an old industrial building. So go see the place, have a cocktail, and then go elsewhere for dinner (Trata, Cure, Atlas Eats, etc). —DottieHoffmann