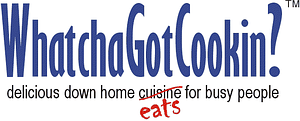 WhatchGotCookin Logo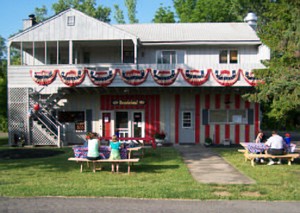 WhatchGotCookin Photos
Former Location
10 Liftbridge Ln W, Fairport, NY 14450
Status
CLOSED (as of 2012)
WhatchaGotCookin was a restaurant located at 10 Liftbridge Lane West along the Erie Canal in Fairport, NY. They served home-style cooking & BBQ. They offered eat-in or take-out options.
It closed in early 2012.
Comments:
Note: You must be logged in to add comments
---
2008-09-23 12:06:51 We'd eaten there a couple of times, and hosted my daughter's rehearsal dinner the night before the wedding. Superbly prepared and delicious American comfort food prepared by a Culinary Institute of America- trained chef. Nice location on the canal, comfortable deck. Good value, good food, good service, good atmosphere. plus Rohrbach's on tap. We now try to eat there whenever we're near Fairport. —rkincai1
---
2008-09-24 11:10:52 While I want to try it here, I find it hard to eat at a place called "Whatchagotcookin?" I laugh as I drive by, similar to the new "Mamooche Bistro" on East Ave. Obviously not marketing geniuses running these establishments. —MrRochester
---
2008-10-12 00:28:21 Went here with my wife tonight, a Saturday night. The porch was mostly full, but we opted to eat inside, as it was getting cool.
She ordered "Chicken with an accent" - Chicken French. I had Jambalaya, and we ordered deep fried pickles for an appetizer.
I knew it wasn't looking good when the appetizer didn't show up for about 25 minutes. Understandable, as they were quite busy, but it would have been nice if the waiter would have stopped by to mention something about it. As it was, we started assuming that he had forgotten to put the order in. Since he never showed up anywhere inside during that period, we couldn't ask.
Finally, the pickles showed up, and were nicely done.
About 5 minutes later we got the entrees. Unfortunately, we didn't actually get to eat them until 5 minutes after they appeared. When he served us, we mentioned that we had no utensils, and the waiter theoretically went off to get some. After several minutes passed without him coming back, my wife started to go back to the kitchen to get us something we could eat with when he re-appeared. No comments, no apologies from him.
As for the food: The jambalaya was OK, but on the bland side. No real kick to it. My wife's chicken french was fine.
Again, the waiter completely disappeared for about 30 minutes until he came to drop off the check.
Would we eat here again? Well, let's see: The tab for the two entrees, the appetizer, the pickles, a lemonade, and a soda was $42. The service was unspeakably bad. The food was bland and uninspired. For about the same price, we can go to any number of other places where the waitstaff provide at least minimal service, and the food is better. So, no - they're certainly not getting our business again.
As a postscript, on the way out we saw that the porch was totally empty. So unless everyone suddenly packed up and left at once, I have no idea where the heck the waiter was spending all of his time.
---
2008-11-22 20:12:00 I have been frequenting WhatchaGotCookin' (or Whatcha) for a very long time. Ever since they opened up in the Box Factory building in Fairport near the Erie Canal, my meals on the town have become a whole lot more delicious!
Upon opening the menu, customers can expect a welcome surprise. The home style food on order is just what you've been craving. Meatloaf like Mom makes, juicy cookout style burgers, big fresh salads, or just a hearty bowl of chili, there is something for everyone at Whatcha.
The staff provides quick and friendly service, and the cooks are consistently excellent. Unlike some small restaurants I frequent, the food at Whatcha is ALWAYS fantastic. That's a good thing, too, because the large portions they provide are often more than I can eat in one sitting. So after a decently priced bill, I walk out the door with leftovers for the next day at work. Two tasty meals in one!
I would strongly recommend WhatchaGotCookin to anyone in the area. Its great food, friendly and courteous staff, cozy atmosphere, and reasonable pricing make it one of the best restaurants around Rochester.

---
2009-07-22 10:13:10 If your looking for a casual meal outside on the canal, this is a good choice. Nice picinic tables outside. I wasnt impressed with the food when they were over accross the street, but I thought it would be nice to eat outside. I had the Mac and Cheese with bacon, which was very good. My wife had an alright Bufallo Chicken salad. The chicken wasnt fried which was nice. I'll be back, but I fear the food is still mediocre at best. —tabascograz
---
2009-08-30 09:43:27 Well, never say never... My son and I were biking along the canal last night, and in spite of saying before that we'd never go back, we were starving, and I decided "What the heck, we'll try the new location."
On the positive side: The service was much, much, much better. Infinitely better. In spite of the place being very busy, we were seated promptly, got our food after a reasonable time, and the server checked at appropriate intervals. In terms of the food, the onions rings I ordered were perfectly done.
On the negative side: The entrees, eh, not so much. My son got chicken fingers that were very, very dry. It looked like they had been left in the fryer far too long. I had an Italian sausage that was way overcooked, and incredibly greasy.
So, I guess that really will be the last time we go. —RichMulvey

---
2010-01-08 14:05:34 I have eaten at WGC? a number of times and have always had a positive experience. Friendly, fast and attentive service. Delicious spins on American Comfort Food. Very generous portions that fill you up right! Recently I tried "the Roadblock Burger" which was fantastic for a meat-lover like myself. Chef Joe and Owner/Manager Maureen create a home-style experience in a quaint, canalside setting. —MattK