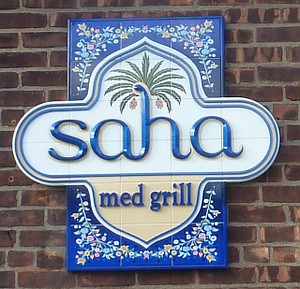 Saha Med Grill is a Mediterranean fast casual restaurant with three locations: two in the City of Rochester and the other in the Village of Pittsford. Their specialty is healthy meals using local, seasonal, organic food. The menu supports the fundamentals of the Paleo Diet and draws from all over the Mediterranean region. The word "saha" means "health" in Arabic, Hebrew, and Turkish.
They also do catering.
The city location has an outdoor patio for warmer months and has a lunch and dinner menu. The Pittsford location serves the lunch menu all day.
The Rochester location opened September 8, 2014, followed by Pittsford on January 5, 2015 and closed in 2017. The College Town location opened November 27, 2015. A fourth location is planned for Victor. Owner Sami Mina is also planning to nationally franchise. He is the founder of Aladdin's Natural Eatery and also the owner of Pomodoro.
Comments:
Note: You must be logged in to add comments
---
2015-11-04 06:53:54 Went to the Pittsford location last week. The chicken shawarma pita and tuscan bean soup sounded good. In a nutshell, the pita was the better choice of the two, although it was missing some pizzaz when it came to flavor. The bean soup was a total dud, had to hype it up with salt and pepper as it as so bland. Better choices abound in the area. —bayton
---
2016-05-10 16:50:07 I want to really like this place. It's not bad. But it's not the cheapest and the food is average. The decor at the Mt. Hope and University locations is great. —DE