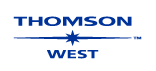 Location
50 East Broad Street, Rochester NY, 14694
(Wheelchair Accessible)
Phone
585 546 5530
Website
http://west.thomson.com
Thomson West is a legal publishing firm with one of their offices in Rochester. They are the current tenants of the Aqueduct Building, and are across Broad Street from the Blue Cross Arena. West is headquartered in Eagan, MN.
West recruits a large number of "co-op" students from RIT throughout the year, usually for blocks of six months at a time. Many West employees are also graduates of RIT.
The Thomson Corporation (Thomson West's parent company) purchased Reuters in 2008, and merged to become Thomson Reuters. The Aqueduct Building now bears the Thomson Reuters name.
Comments:
Note: You must be logged in to add comments
---
2006-11-15 19:43:49 Thomson West is also a tenant (3 floors) in the Bausch and Lomb Headquarters. —ScottHendler