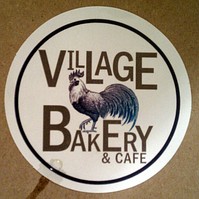 Village Bakery Logo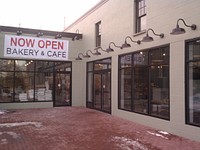 Village Bakery - Pittsford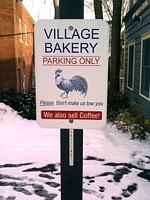 Village Bakery Parking - Pittsford
Culver Road Armory
Eastview Mall
Pittsford
Webster
Address
Address
Address
Address
145 Culver Road, Rochester, NY 14620
7979 Pittsford-Victor Road, Victor, NY 14564-1003
7 State Street Pittsford, NY 14534
44 East Main Street, Webster, NY 14580
Phone
Phone
Phone
Phone
585 481 2884
Info Needed
585 203 1311
585 280 1040
Hours - Bakery
Hours - Bakery
Hours - Bakery
Hours - Bakery
Monday - Friday: 6:00AM to 7:00PM
Saturday - Sunday: 6:30AM to 7:00PM
Monday - Saturday: 7:00AM to 9:00PM
Sunday: 7:00AM to 6:00PM
Monday - Friday: 6:00AM to 7:00PM
Saturday - Sunday: 6:30AM to 7:00PM
Monday - Friday: 6:00AM to 6:00PM
Saturday - Sunday: 6:30AM to 6:00PM
Hours - Cafe
Hours - Cafe
Hours - Cafe
Hours - Cafe
Monday - Friday: 6:00AM to 3:00PM
Saturday - Sunday: 6:30AM to 3:00PM
Monday - Saturday: 7:00AM to 7:00PM
Sunday: 7:00AM to 6:00PM
Monday - Friday: 6:00AM to 3:00PM
Saturday - Sunday: 6:30AM to 3:00PM
Monday - Friday: 6:00AM to 3:00PM
Saturday - Sunday: 6:30AM to 3:00PM
Village Bakery & Cafe is a bakery, pastry shop and eatery with Four locations. The bakery offers various types of freshly-baked bread (including sandwich loaves, baguette, Italian-style and others) as well as pastry items. The cafe portion serves early breakfast, light fare for lunch, and coffee. It also offers eat-in seating at tables and butcher-block counters.
They also sell tōcōti chocolate.
Pittsford Location
A unique feature is the large windowed kitchen, which is separate but visible through full-height windows at the entrance. Patrons can watch bakers at work while entering and exiting. While the brick-paved area shown is currently an open parking lot, outdoor seating may be possible in-season. In addition to on-site carry-out and dine-in service, the bakery appears to have a delivery-style van, indicating that catering or delivery service may be available in the future.
The original Pittsford location opened in January 2012.
Additional locations
Village Bakert & Cafe's second location in the Culver Road Armory, in the city's Upper Monroe neighborhood, opened in Summer 2014. The Eastview Mall spot opened in March 2016 and is 1,584 square feet. The Webster spot opened July 31, 2018 and is 1,400 square feet.
Comments:
Note: You must be logged in to add comments
---
2012-01-23 16:22:00 With so many stores vacant in Pittsford Village, I looked forward to this bakery opening. The area's future will depend upon new eateries, not additional retail. Unfortunately, the Village Bakery is terribly run. The menu is unimaginative. The food was mediocre and took way too long to prepare. Worst of all, the service behind the counter was exceptionally rude. None of this bodes well for a cafe that is nestled right behind Starbucks and on its honeymoon period. Due to the novelty factor, crowds likely will gather over the coming weeks. But, unless a radical shift in management occurs, I predict that within the year the place will be out of business. This is a shame. It isn't hard to get the basics right.
---
2012-01-28 13:00:13 When I shot the photos above, for this entry, I just picked up some sandwich bread to try. The cashier seemed to be learning his way through the POS system, but that's to be expected for an establishment that's only been open a few days. Today, I returned for a meal in the cafe. Despite being crowded, with a queue of customers waiting to place orders, the counter staff was moving people through admirably. I listened carefully to the interactions of those ahead of me, aware of HonestReviewer's previous comments...but the 3 cashiers sounded - despite being busy - courteous and friendly. I ordered a sandwich, coffee (in a Starbucks travel mug - just as a test) and a dessert.
Looked over the menu while I waited for my food - which is served in the picnic-style seating area using a pedestal-card, similar to the system at Corner Bakery Cafe. The food arrived within a few minutes... Grilled cheese was delicious - prepared on baguette with Gruyere, cheddar and goat cheese, the later from local creamery Lively Run Farms. My raspberry chocolate torte was equally-tasty, served cold, and the coffee (from Ithaca Coffee Roasters) was a simple light roast that tasted fresh. As a bonus: no static about my Starbucks mug!
All-told, the only thing I can find to complain about is the somewhat-basic menu's relative lack of vegetarian options. There are a few - grilled cheese, French onion soup, a greens-and-beans sandwich, salads, and a kids' PB&J - but I would have liked to try a more creative sandwich than a grilled cheese. Another small nit to pick: while there is a "Village Bakery Guest" wifi network, it's password-protected - so I'm writing this via the Starbucks hotspot - which is free, and apparently reaches the Village Bakery with no difficulty. Minor issues notwithstanding, I'll be back! —daverea

---
2012-01-28 18:54:27 Daverea* Just a tip for the future the password to the WiFi is sourdough :) —valesha
---
2013-02-21 23:21:13 Everyone should be aware that they are involved in unethical business practices (possibly illegal) by charging you higher prices (after you order) than what is advertised on their in store menu and on their website. —JillC
---
2014-12-05 18:58:31 I have been to the Culver Road Armory location a few times. The food is pretty good but a little pricey in my opinion. The service was good and I will go back. —bonnev659
---
2016-11-28 16:19:20 The Pittsford Location is always mobbed, which can make getting a spot difficult. The food at the Pittsford location is dramatically superior to the food at the Culver Road location. It's like the people at Culver Road don't even care, they just phone it in. Not cheap. Worth it in Pittsford, not worth it at Culver Road. —Cretinx