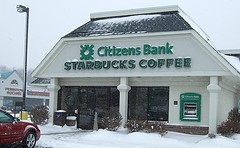 Former Perinton Square location BradMandell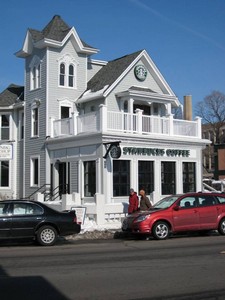 Former Monroe Village location near Oxford 03-2008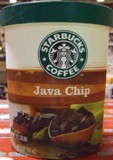 BradMandell
Locations
Address
Phone
Brighton Henrietta Town Line Road
2861 West Henrietta Road, Rochester NY, 14623
585 506 7847
Culver Ridge Plaza
2255 East Ridge Road, Irondequoit NY 14622
585 342 1460
Eastview Mall
7979 Pittsford-Victor Road, Victor, NY 14564-1003
585 425 0051
East Henrietta Road
2655 East Henrietta Road, Henrietta, NY 14467
Info Needed
Greece
2590 Ridgeway Avenue, Greece, NY 14626
585 723 6050
Hyatt Regency Hotel
125 East Main Street, Rochester NY, 14604
585 794 4801
Marketplace Mall
1 Miracle Drive, Henrietta, NY 14623
585 427 2370
Marketplace Square
620 Jefferson Road, Henrietta, NY 14623
585 469 3740
Mt. Hope Avenue
1380 Mount Hope Ave, Rochester NY, 14620
585 271 7330
North Winton Village
668 Blossom Road, Rochester, NY 14610
585 652 3351
Penfield
1806 Penfield Rd, Penfield NY, 14526
585 383 0250
Perinton Square Mall 1
6740 Pittsford-Palmyra Rd, Fairport, NY 14450
585 233 4240
Pittsford
24 State St, Pittsford NY, 14534
585 586 8290
Twelve Corners Plaza
1930 Monroe Ave, Brighton NY, 14618
585 442 6410
University of Rochester
Wilson Commons, Rochester, NY 14627
585 276 4070
Victor
200 High Point Drive, Victor, NY 14564
585 223 0240
Webster Plaza
944 Hard Rd, Webster NY, 14580
585 872 0250
Westgate Plaza
2110 Chili Avenue, Gates, NY 14624
585 426 2290
Whole Foods Center
2740 Monroe Avenue, Brighton NY, 14618
585 381 2140
Hours
Varies by location
Wheelchair Accessible
Most locations
Alcohol
No
Website
http://www.Starbucks.com
Store locator for zip code 14604 (downtown)
The Rochester region has numerous coffeehouses. Although most are locally owned, there are also many
Starbucks locations in the area, including three in the city. The Starbucks outlets are standard company storefronts as well as offerings in some of our Barnes & Noble and
Target stores which are independent enterprises and do not honor your "Starbucks Card." The Rochester area also has some unique Starbucks stops; highlighted below.
Note that a
Google search for Starbucks reveals 133 hits, so the list above is definitely not exhaustive. See the search for additional locations.
Additional Starbucks products, such as their Frappuccino drinks, are available in many local stores. For a special treat, prior to 2013 you could have tried the Starbucks' Java Chip, however Starbucks exited the ice cream branding business that year.
Special Locations
The Victor location (200 High Point Drive) is an historic cobblestone house.
The University of Rochester location accepts student meal plans (the "declining" option) as payment. You can find it on the third floor of Wilson Commons.
Comments:
Note: You must be logged in to add comments
---
2007-02-09 18:13:36 Pittsford one is a deathtrap traffic-wise.... —PeteB
---
2008-07-22 17:04:15 Another Starbucks is under construction in what used to be Hollywood Video in Westgate Plaza (I hope I got the right one :) at the corner of Brooks Avenue and Chili Avenue. —DaveMahon
---
2012-05-18 20:34:48 I'm proud to say that Rochester boasts a ton of independent coffeehouses. There's no reason to visit a national chain when you can support a wide variety of local places. —EileenF