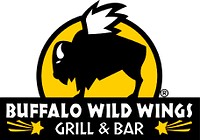 Company Logo
Buffalo Wild Wings Grill & Bar (aka Buffalo Wild Wings), is a chain restaurant and bar with a variety of wing sauces. Takeout available.
In 2008, they moved into the old Don Pablo's building in Marketplace Square, down Jefferson Road from their previous location in Henrietta Jefferson Plaza. Which closed on August 20, 2017.
On October 6, 2014, a second location opened in Stoneridge Plaza. A third location in Webster Opened August 17, 2015
Comments:
Note: You must be logged in to add comments
See Archive Page for comments prior to 2008.
---
2008-02-16 23:38:35 Wouldn't recommend this place to anyone who actually likes eating what they ordered and not waiting for an hour. Have had a couple of decent experiences in the past year that I've been in Rochester, and many more bad ones.
The most recent and the final experience I have had with them was this evening. Saturday night, I ordered at 10. They told me that my order of ~25 wings and an appetizer would take roughly 20 minutes. I showed up at 10:30, and they told me that it would be a couple of minutes. At 11:00, I finally got my order, and rather angry, just left and went home.
Once I got home, I realized that they gave me half of what I ordered (6 boneless instead of 12), when even on the receipt they had the full amount. I called them, talked to the manager, and he said come in in 10 minutes, I'll have double of what you ordered ready for you when you get here. I went in, and they had them ready, but they were boned. Wouldn't recommend this place for anyone until they get new management and new service. —ProfanityPete

---
2008-03-14 12:02:01 I don't understand what the bad reviews are about. Yes, i agree that service here can be slow and i think because it gets very busy on the weekends. However, overall this is the best place for Wings. People say Jeremiah has the best wings, I don't think so! This place rocks! The sauces are awesome...Mango Habanero is my all time favorite. Garlic Parmesan is the worst flavor! Their burgers are awesome, however they don't come with fries. Order Wedges..they are to die for! You get more chicken with Boneless Wings, because of the popularity I heard that they are moving into old Don Pablos location in Henrietta. —DennisPtak
---
2008-05-04 20:58:06 i just noticed a buffalo wild wings sign coming soon at the old Don Pablo's in henrietta! —JcPop
---
2008-05-05 10:17:33 For a chain this place isnt that bad.
The chicken wrap is delicious, one of the better chains. —MrRochester

---
2008-09-08 16:43:53 Hate to say it: New location sucks. Bar area is way too small (smaller than before?) and all tables are round, so that you can't push them together well. Too much emphasis on sit-down dining. I also feel like the quality of the food and drinks went down. They could have done so many cool things with the old Don Pablos, but the place is much too sterile - DOWNGRADE. —LikeWhereULive
---
2008-09-10 00:38:18 LikeWhereULive is right. What little personality and atmosphere the old location had is now gone. —NathanHenderson
---
2008-09-29 14:31:51 Figured what with the new location, let's give it a fresh try. Verdict: still dominated by RIT/NTID students (but not so much in the bar area). Super noisy. Wings are sadly disappointing. They're dried out, and they now skimp on the sauce, which still tastes great and is very hot, at least what little you get on each wing. Still the best item: Buffalo Chips. Overall, not worth bothering anymore. —JhirkFace
---
2008-10-08 22:21:00 I also don't like the new location, nor do I like the prices. Also the bar was seriously understaffed the night I was there. —ChristopherPiggott
---
2008-12-08 20:53:54 The new location in the old Don Pablos building is just way too noisy! I walked in and it was so loud in there, I walked right back out. —DaveK
---
2008-12-14 15:25:06 I wouldn't go here when I can get better wings from local establishments. —BatGuano
---
2008-12-14 16:25:30 We were here for some football on Sunday a few weeks back. The wings were fine and the drinks good, but it was too... I dunno, it didn't seem like a great place to watch football. We evacuated over halftime. —Users/RyanTucker
---
2008-12-15 14:16:14 I can't say I eat chicken wings, but I liked the old place so much better than the new place. The new place has a strange layout, and while it might have more seating space, it comprimised the bar area which seemed to be quite popular at the old location. At the old location, the bar was a fun place to meet people after work and hang out to play darts or just catch up. The feeling is gone now. I also didn't like my chicken fingers very much, so I probably won't be going back. —SaraChristine
---
2009-01-14 15:02:43 Typical Pub Grub. Food was mediocre but the service was OK. Overall probably only a 5 out of 10 in my book. —AV8R
---
2009-11-08 00:35:27 They don't serve pitchers of beer, wtf. Also the chicken needs work I still get small wings. —DamianKumor
---
2010-02-06 13:54:21 pretty shoddy on take out service. Always had good experiences when dining in, however. —mbetush
---
2010-02-11 14:17:12 Update: I contacted BWW about the problem I had with take-out service (see above comment). I have worked in the restaurant industry for 5+ years and they have remedied the problem and gone above and beyond what I would expect is good customer service. I will happily frequent this establishment, as I am convinced that management truly wants to give the customer the best possible experience. —mbetush
---
2010-11-13 21:06:16 A place to avoid during televised sports - they pipe the TV audio into the place, VERY LOUDLY, reducing dining conversation to "HUH??? WHADYA SAY?? WHAT????" Excellent sandwiches and wraps though. —bionicsimmons
---
2010-12-27 02:17:42 Used to go here every so often. Did not like their Wings. Ton of TVs, though. —DE
---
2011-09-30 21:44:41 Nation-wide, I have found the same problems at every BWW. This location is no different. The servers are uninformed or over-worked. Wings often arrive at the tables overcooked & dry or luke warm. Wings are rarely coated fully (what else do the cooks need to do aside from cook wings and coat them?) BWW is good only for their sauce selection and Tuesday/Thursday specials - Thats IT.
I've come to realize why this business is successful. Their main customer base at this location is students from RIT or U of R. I suspect that many of these students are from out-of-state and don't know what good wings are (local, not nationally franchised). —IanNorfolk

---
2015-08-27 15:12:25 Webster location opened on Aug 17th. —abraxas
---
2017-08-16 19:18:00 Jefferson Road location to close on Monday, others locations unaffected. —markjackson