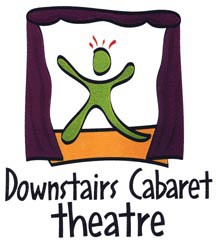 Former Locations
DCT: 20 Windsor Street, Rochester, NY 14605
DCT Center: 540 East Main Street, Rochester, NY 14605
The Downstairs Cabaret Theatre (DCT for short) was a not-for-profit professional stage theater founded in 1983. They were a very busy group, putting on as many as thirty productions a year, sometimes performing up to fourteen shows a week and going on national tours. They produced their own work and brought in productions from other regional theaters across the country. The repertoire was an eclectic rotation of musicals, comedies, and dramas.

The DCT was especially well-known for developing Nunsense and staging the world premiere of Forever Plaid.

A Summer Education Program of classes in acting, music, dance, and improvisation was offered for students ages 5-18. Each two-week session culminates in performances for the public.
Locations
The Downstairs Cabaret Theatre has two locations in downtown Rochester, in the East End and Grove Place neighborhoods. The DCT Center at 540 East Main houses an additional theater, classrooms, and rehearsal space. They used to have a suburban satellite venue in the Winton Place shopping center (now the OFC Creations Theatre Center), as well as a third location downtown at 172 West Main but this is now occupied by Bread & Water Theatre.
Facts from the Website
Original location: 66 Andrews Street, underneath Beam's Restaurant.


Second location: basement of 151 St. Paul Street.


More than 275 productions since reopening in 1992 following a three-year hiatus.


Annual attendance of 25,000.


Enrolls as many as 100 students in its Summer Education Program each year.
Comments:
Note: You must be logged in to add comments