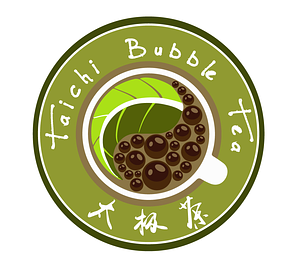 Location
Phone
3300 West Henrietta Road, Henrietta NY, 14623
585 270 8130
2255 East Ridge Road, Irondequoit NY, 14622
585 319 5476
1367 Mt. Hope Avenue, Rochester, NY 14620
585 448 0220
3300 Monroe Avenue, Rochester NY, 14618
585 348 9493
697 Eastview Mall, Victor NY, 14564
585 851 0777
130 East Avenue, Rochester, NY 14604
585 363 5876
Hours (as of December 2017)
Varies by location
Wheelchair Accessible
Yes
Alcohol
No
Email
<taichibeverage AT gmail DOT com>
Websites
https://www.taichibubbletea.com
Facebook
Tai Chi Bubble Tea is a bubble tea cafe in Henrietta featuring many varieties of milk tea, fruit tea, and smoothies. They also are known for their Sushi Burritos.
They also serve frozen yogurt. A second location opened in Irondequoit on December 1, 2017. A third location opened at College Town on January 18, 2018. In addition to tea and sushi burritos, they will be adding Ramen to the College Town menu. The Pittsford location opened on June 11, 2019. The Victor location opened on February 8, 2021. The downtown location opened on September 13, 2022. The owners have started to franchise and have other locations in Buffalo, Long Island, Chicago, Georgia, and Tennessee.
The owners started a DIY Korean BBQ restaurant at Greece Ridge Mall called Tai Chi Iron BBQ Grill & Bar.
Comments:
Note: You must be logged in to add comments
---
2016-11-30 20:05:32 Hands down the best bubble tea in Rochester. Authentic and probably the best bubble tea I've had in over a decade anywhere in North America. Their burritos are phenomenal as well. 10/10. —sub619