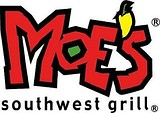 Company Logo ®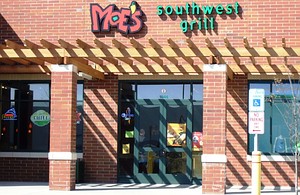 Towne Center Webster, BradMandell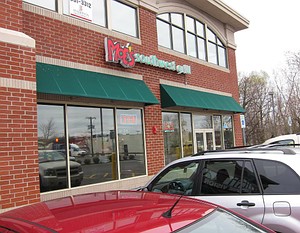 Monroe Ave Location, 04-2011
Locations
Phones
Hours (as of August 2022)
100 Greece Ridge Center Drive, Greece NY, 14626
585 225 0033
Monday - Saturday: 11:00AM to 10:00PM
Sunday: 11:00AM to 9:00PM
1100 Jefferson Road, Henrietta NY, 14623
585 424 6637
Monday - Saturday: 11:00AM to 10:00PM
Sunday: 11:00AM to 9:00PM
3246 Monroe Avenue, Pittsford NY, 14618
585 267 7880
Sunday - Thursday: 11:00AM to 9:00PM
Friday and Saturday: 11:00AM to 10:00PM
1377 Mt. Hope Avenue, Rochester NY, 14620
585 363 5920
Sunday - Thursday: 11:00AM to 9:00PM
Friday and Saturday: 11:00AM to 10:00PM
170 Cobblestone Court, Victor, NY 14564
585 425 3933
Monday - Saturday: 11:00AM to 10:00PM
Sunday: 11:00AM to 9:00PM
1044 Ridge Road, Webster NY, 14580
585 872 7800
Monday - Saturday: 11:00AM to 10:00PM
Sunday: 11:00AM to 9:00PM
2150 Fairport Nine Mile Point Road, Penfield NY, 14526
585 282 0785
Monday - Saturday: 11:00AM to 10:00PM
Sunday: 11:00AM to 9:00PM
1233 East Ridge Road, Irondequoit, NY 14621
585 434 0969
Monday - Sunday: 11:00AM to 10:00PM
Alcohol
Yes
Wheelchair Accessible
All locations
Website
National: http://www.Moes.com
Moe's Southwest Grill is a fast casual Mexican chain that arrived in the Rochester area in 2006. They offer eat-in or take-out options. The establishment is similar to a Mexican-style Subway, with entrées made-to-order. Their burritos are particularly large and are a very popular menu item.
In October 2009, the Jefferson Road location began accepting RIT's Tiger Bucks. There is also a location at UR's College Town.
Comments:
Note: You must be logged in to add comments
See Archive Page for comments prior to 2009.
---
2009-02-20 08:12:35 this place is unbelievable...great food..people were real cool and i didnt have to lay out a bunch of cash to get full —joe
---
2009-03-19 22:57:03 The burritos are tasty and worth every penny. My husband and I find the "welcome to moes" amusing and yell it out every time we drive by. The best Southwestern food we have found so far! —PrincessB
---
2009-03-28 12:08:21 I hate chains with so much passion, but I really can't rag on Moe's.
The burritos are far superior than the smaller family-run places I've been to (where a burrito is usually meat and cheese, or swimming in queso).
It's even a few notches ahead of Sol (aside-I could never blame anyone for choosing to keep your money in Rochester so power to ya).
Very similar to the already mentioned Chipotle and Rubio's. —ZachSmalt

---
2009-04-01 10:59:31 Decent burritos, similar to Chipotle. But, I do wish they would change their menu - I don't care if a burrito is called a 'triple lindy' or a 'homewrecker,' just let me tell you what I want in my burrito! Meat + beans + cheese + toppings is way easier to remember than 'joey bag of donuts.' And yes, the hot taco sauce is actually hot! Rejoice! I do enjoy getting these giant burritos from time to time, I'd recommend them to those who want a tasty change from Taco Bell. —MRich
---
2009-04-30 19:04:19 Have eaten at Moe's a couple times recently and, while it's acceptable, there's something missing. The meat seems to be too bland and it requires a lot of dressing up with salsas. I'm more of a Chipotle fan I guess as their steak and chicken are seasoned much better and don't require a salsa to give it taste. However, Moe's is okay for a quick lunch as they are pretty fast/friendly there considering how busy they can get. I still wish a Chipotles or a Baja Fresh would pop up in Roc for those times when a quick Mexican fix is needed. —JJMO
---
2009-05-01 10:04:14 JJMO, Chipotle is opening on Jefferson Rd! Next to Great Northern Pizza. —MrRochester
---
2009-10-19 17:36:44 It's hard for me to want to go to a place that advertises on the side of a Hummer, and nothing in the comments inspires me to change that. For real annoyance, visit their homepage. —DavidRuekberg
---
2009-11-06 11:44:34 Perhaps I'm easy to please, but I love Moe's. Their burritos are awesome, there's a variety of spicy salsas to choose from for your complimentary chips, and I always leave full and satisfied. Great place to grab lunch (or dinner!) with friends. —AlexanderGartley
---
2009-12-31 21:12:50 Went there once and may be I'm easily impressed, but for a quick lunch place, this works very well. It's basically the Subway of Mexican food. Small menu, basic service and lots of places to sit and eat. Fresh, tasty burritos and good salsa make a very good meal. —dadioy01
---
2010-01-19 09:32:17 I go to Moe's about once a week, and love the chips and salsa bar. The food itself is so-so, IMHO. For some reason, the burritos and tacos end up at room temperature before I have a chance to take the first bite. Because of this, it's more like a wrap than a burrito. Yesterday I tried the burrito bar at the Pittsford Wegman's and was VERY impressed. The meat was nicely seasoned, looked very fresh, and wasn't soaking in gross liquid. Corn was available as an ingredient, which is nice because I hate beans. Sour cream and guacamole don't increase the cost of the burrito, which is $5.99, a bargain compared to Moe's. The downside is that there's no salsa bar — they give you a tiny container which is not adequate for the number of chips they provide, and there's no choice of types. The most important element for me was that the burrito was still hot when I started eating it. While I'll still go to Moe's, since my son loves their ridiculously expensive quesadilla and I love their El Guapo's salsa, I'll now know what I'm missing, right across the street. Also, I must say that their "welcome to Moe's" greeting was charming at first, but now is a little embarrassing, especially when the restaurant is relatively quiet and empty. —musicfan
---
2010-04-02 20:11:45 There are better burritos out there, but the salsa is delicious and the menu far more extensive than Chipotle PLUS they have fresh jalapenos and cilantro available. The taco salad is fantastic. —ChristineH
---
2010-04-29 17:59:35 Food here is good (but not great). My partner and I have been there many times and enjoy (but not love) it.
I don't like "corporate kitsch" of having the staff yell "WELCOME TO MOE'S!" whenever someone walks in. It's cute the first time, tedious the second, and increasingly annoying each time after. But nothing is more annoying than their stupid menu. In trying to be young and hip and fun, they end up just being confusing. I'm not a fan of coming up with cutesy names for everything— especially names that have no relationship to the item (such as Joey Bag of Donuts and Art Vandalay). For another example, take the "Homewrecker" and "Triple Lindy" burritos. Want to know the difference between them? It's one word— "and" instead of "or". The "Homewrecker" comes with sour cream and guacamole while the "Triple Lindy" comes with sour cream or guacamole. Yeah, that's obvious. —JohnPassaniti

---
2010-09-15 19:09:23 I worked for Moe's Southwest grill for 2 years. While working there I have seen people come and go and dealt with the drama professionally. I was terminated by the owner after I confronted her about taking money out of my paycheck to fix a short drawer that was my responsibility. I had the Gm review the deposits and she printed me out proof that the drawer was not short. I texted article Rs 23:635 to the owner and requested my money back and that it would be wrongful termination at this point to fire me for my request. The next day i was fired. Now that i do not have to over look certain things to avoid loosing my job I want to inform the labor department of the things that go on there. The owner does not enforce the child labor laws and edits time before cutting checks and takes off hours from employees checks to save labor costs. Also she sent emails to the Gm asking her to fire the black people because "it needs to be a little brighter in here and noone wants to eat in a place run by black people." The Gm refused to fire them so the owner eventually did it herself. The Gm quit working there and when she did all of the employees were fired because of association with us. They are crooks and write hot checks so often that most places even wal-mart will not cash them and we must go to a bank to cash them. I just think that people like that should not own a business and it bothers me that all those people that were fired for being black or friends of ours that needed jobs. The whole time the were getting stolen from by the owners as well and i think they deserve compensation for it. Also a a manager was arrested because of an accusation that he stole 10 thousand dollars over a period of like 6 months. The owner keeps a close eye and watches the accounts daily and would call the store and tell us to bring the deposits to the bank if they werent done. The owner has a degree in accounting and i just think its strange that she never noticed the money going missing even though she was so anal. When it all was brought up it was because corperate asked her why the income and deposits were not matching up thus she didnt have to pay as much taxes just like when she did the truck orders in one store for both of her stores so it looked like she was making less money in the more successful one. I know of several instances that she took the deposit money for personal use like a trip to france. In my opinion she blamed him to cover herself because she didnt want to be accused of fraud. I know that man very well and he would be the last person that would steal anything. Plus alot of the deposits that went missing he wasnt even working that day but the owner comes every morning and goes in the office. I emailed corperate with my concerns and no answer so i guess they dont care but i promise i wont give up and all my friends and family and all theirs will not touch moes and i will keep telling people what kind of business is being run. —JoshuaAnderson

---
2010-10-27 01:08:47 For casual Mexican, you have to love it over Chipotle's. Excellent salsa and free chips make it hard to pass up. Also, there are simply more toppings for your burrito! —SargtGrumbles
---
2011-08-28 20:46:23 Bland food & too many onions. I prefer taco bell. —JoeBernardino
---
2011-11-21 15:46:49 This is a review I originally posted on Yelp:
What a disappointment. Moes obviously appeals to those who value quantity over quality. Aside from 1 of their available salsas, almost everything else there is nearly devoid of flavor. This is a chain that is aimed at those who don't have a clue as to how Mexican/southwestern food is supposed to be done. Chipotle is much better, and less expensive (and generally cleaner) as well.

---
2012-08-14 13:58:19 According to the /D&C/ another Moe's is coming to East Avenue, in the space formerly occupied by Henry B's. —MarkJackson
---
2015-06-17 00:44:42 Maybe I'm completely insane, but somehow I recall Moe's being SO MUCH BETTER when it first opened than it is today. I first tried Moe's in 2004 down in Northern Virginia and thought it was the greatest thing ever. I fondly remember the food tasted fresh, high quality, the portions were huge, the value was great, the salsa bar was incredible and the all around experience was immaculate.
When they first opened in Rochester, it was just as good, but somewhere it seems the company has begun to go downhill. They have raised their prices annually (FAR above the rate of inflation) while the quality of the food has slipped. Not too long ago I paid $15(!!!!!) for a homewrecker. I did add extra ingredients including guacamole and bacon bits, but that is ridiculous for a burrito. The East Avenue and Greece locations have both given me food that tasted bland in recent visits as well.
Should I be institutionalized, or has anyone else had similar experiences lately?
Sorry Moe's, you've fallen from grace and become nothing but a disappointment in my eyes... —sub619